Refurbishment Basilica St. Vitus
Ellwangen, 1988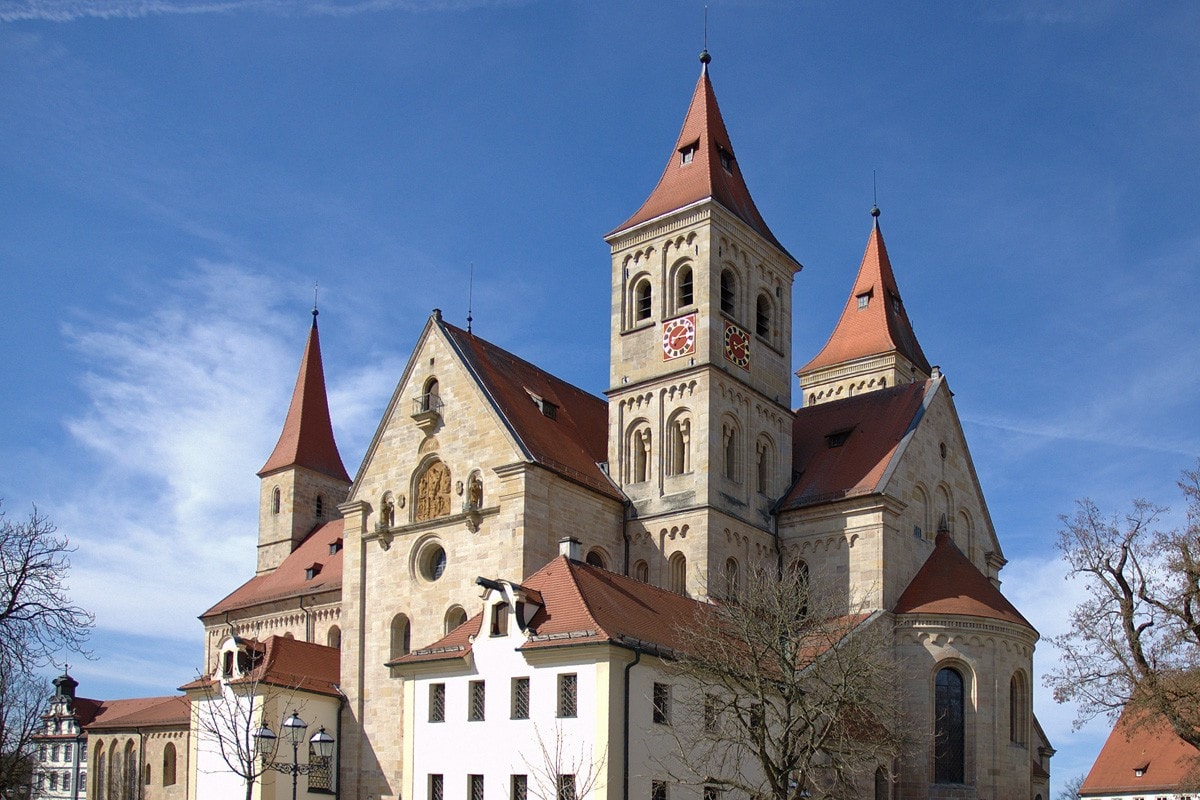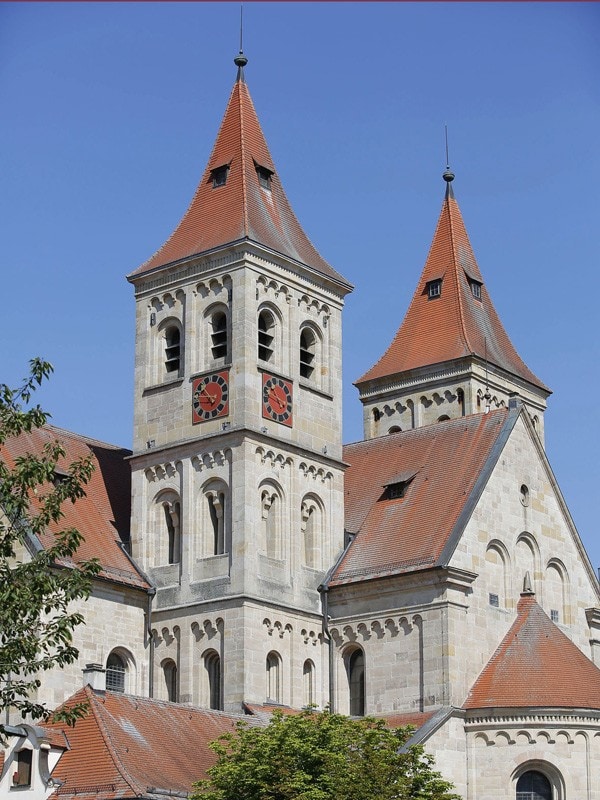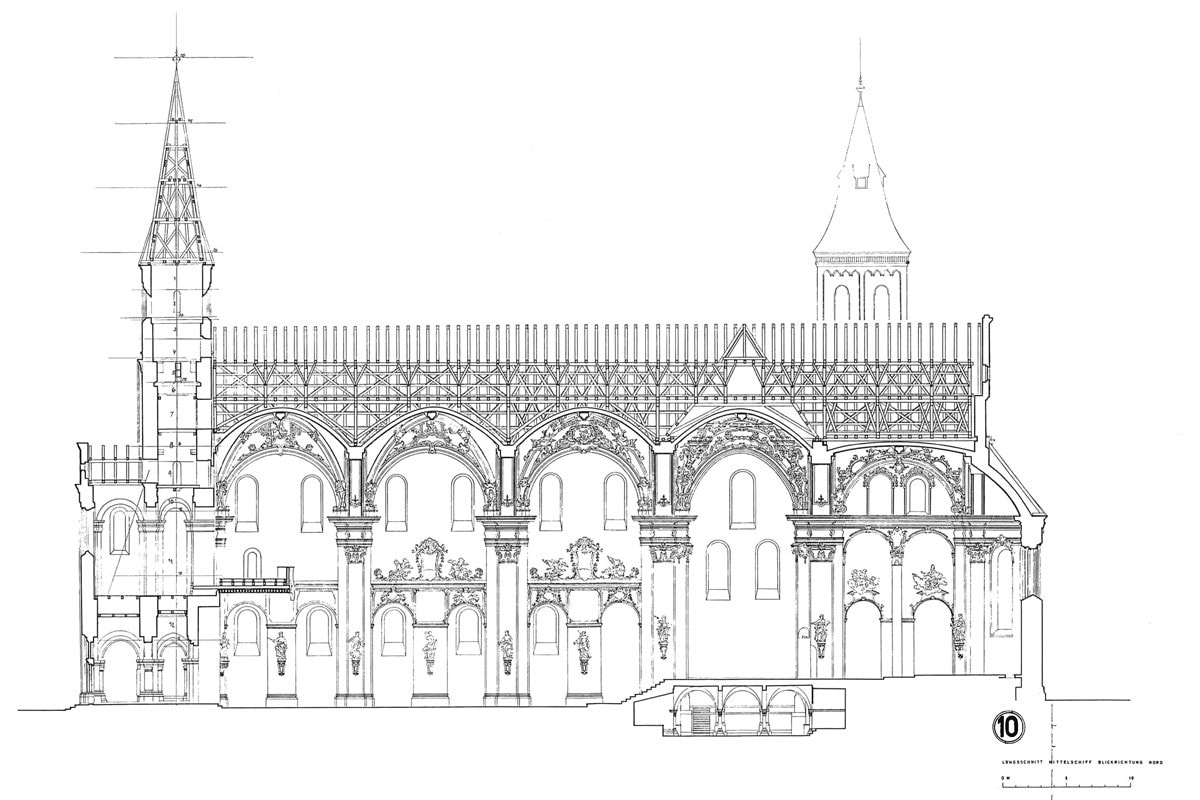 St. Vitus in Ellwangen is regarded as one of the most significant late Romanesque vaulted basilicas in Swabia. It is a three-nave pillar basilica with a transept and a cruciform ground plan. The former monastery church was consecrated in 1233, its interior was reconstructed in baroque style in the 17th century and adorned with rococo ornamentation in the 18th century. At the end of the 1980s, falling masonry was an increasing problem because the soft sandstone was seriously damaged and soaked in some areas.
Refurbishment works took more than ten years; especially the façades, the steeples and the roofs of the church building were repaired in five construction stages. Various preliminary examinations had shown that, despite the damaged brickwork and stress in the masonry, the building still had a sufficient load-bearing capacity so that no general replacement, hardening or reinforcement measures on the stone were required for structural reasons.
These interventions were restricted to areas with badly damaged stonework; here, replacements were made, respectively facing plates were installed and the stonework was locally hardened and strengthened. In the course of the refurbishment, all blocks of stone were manually checked for hollowness and, where necessary, stripped down to the solid core and supported with new blocks placed in front.
Since the original cement mortar has proved to have affected the sandstone, all joints had to be stripped and the walls had to be sealed with workmanlike precision from the outside. Subsequently, the blocks of stone were hardened with an artificial resin solution and their external surface was treated with a hydrophobing agent. The severely damaged south steeple was in the area of the tower room braced with an internal peripheral anchorage consisting of two 160mm wide C-section beams that were completely filled with mortar, sealed and fastened to the masonry by means of sixteen M12 bolts with a welded on wall anchor plate. In the roof truss of the west steeple, rotten timber components were replaced, missing structural components were added and secure wood connections were produced by means of cramps and flat bars.
Short Description
Year 1988
Location Ellwangen