Pedestrian Bridge La-Ferté-Steg
Stuttgart, 2001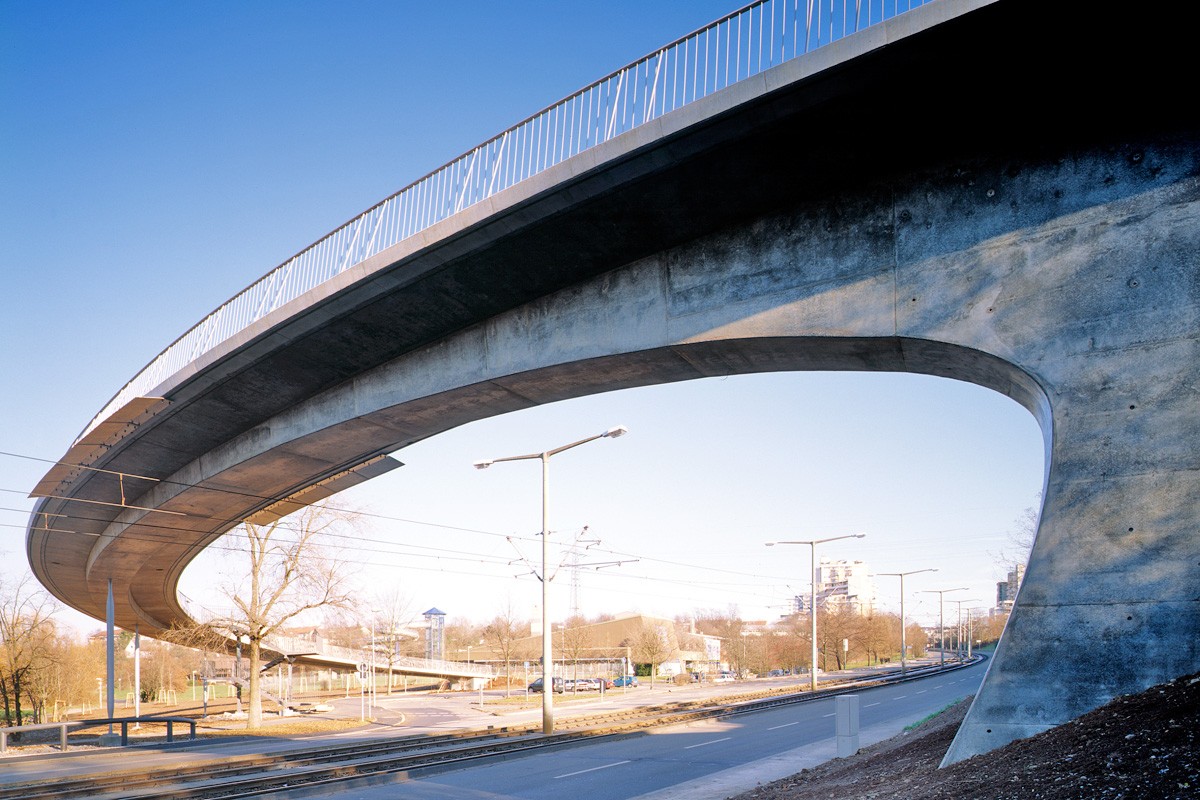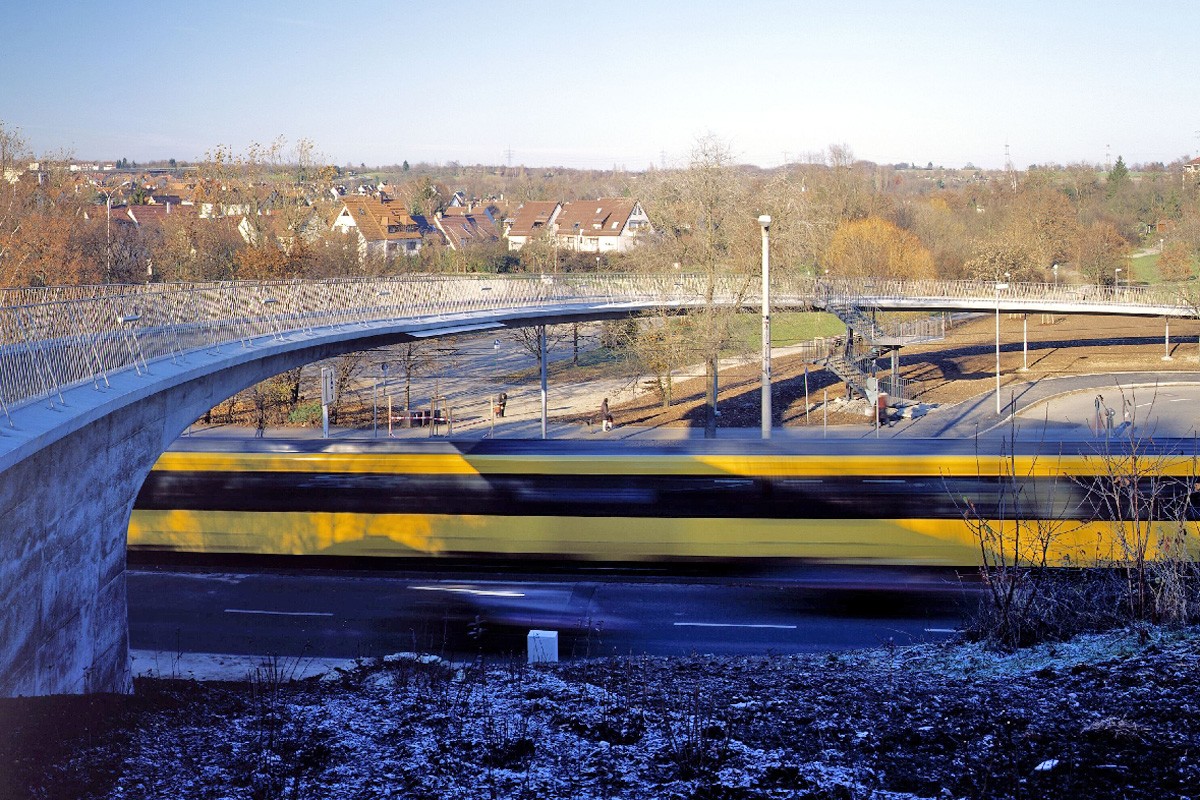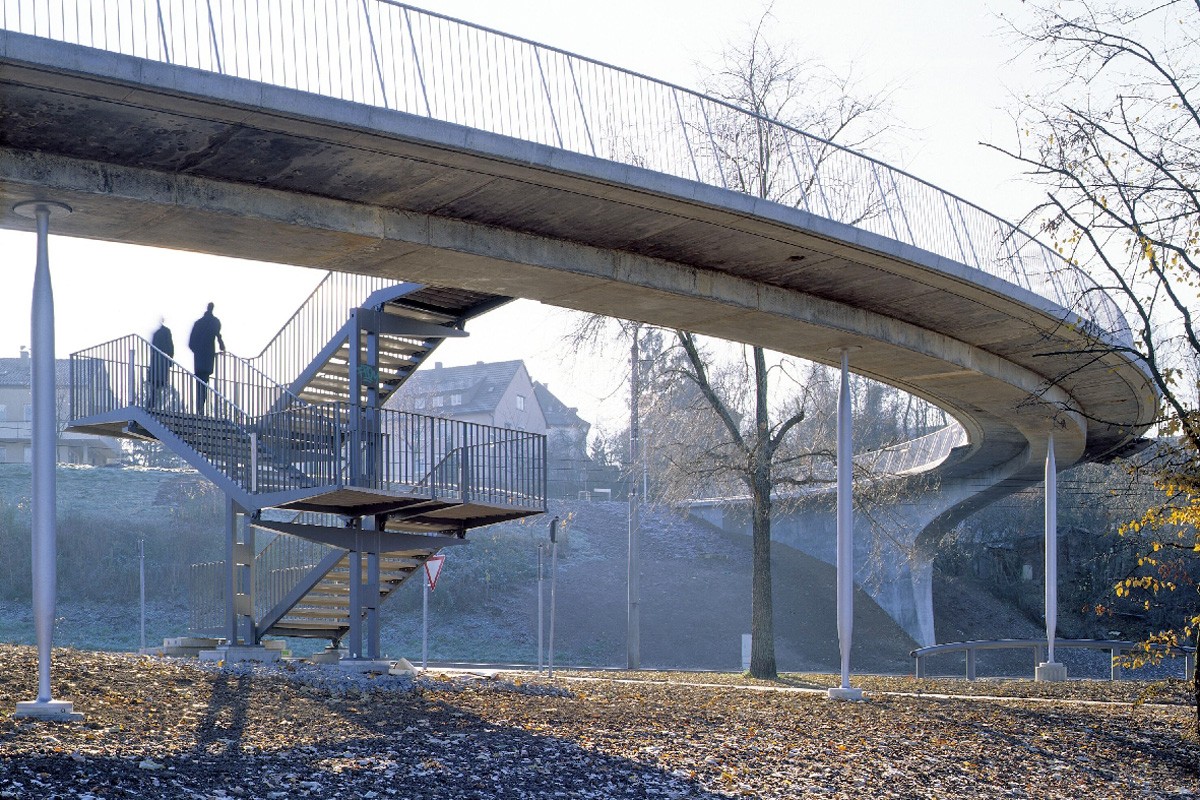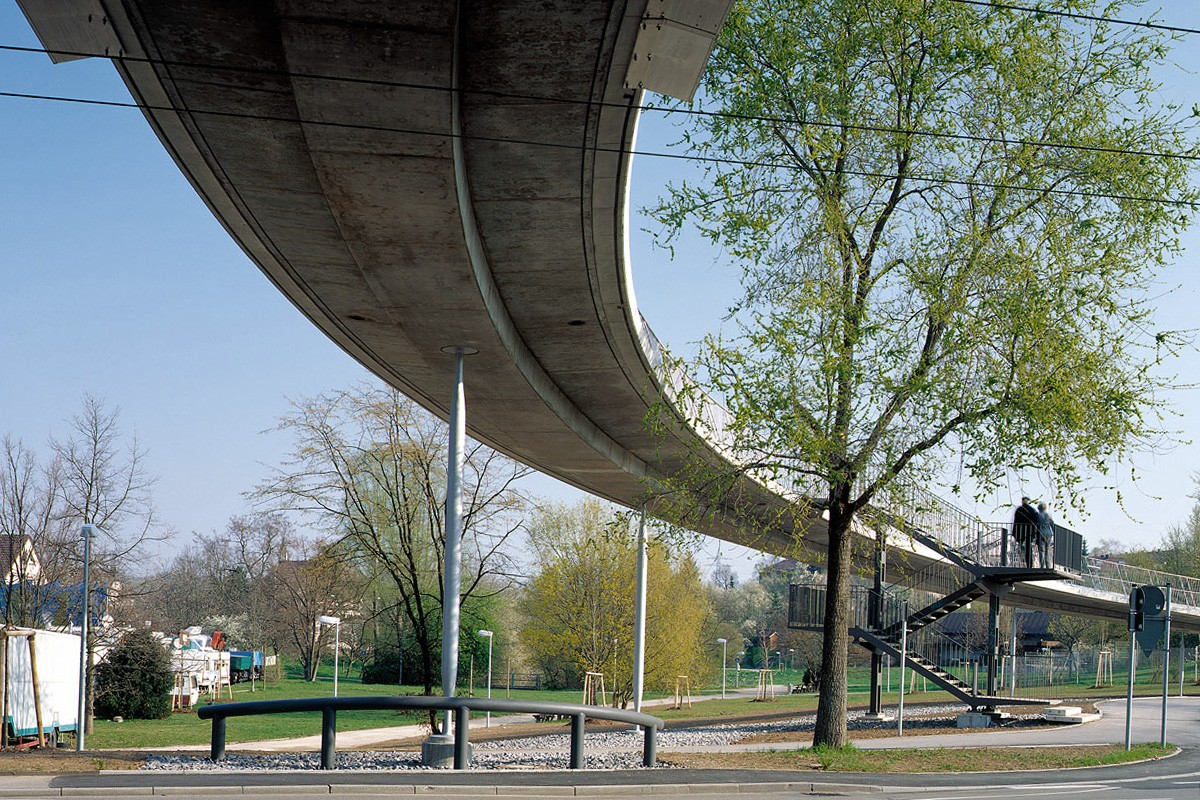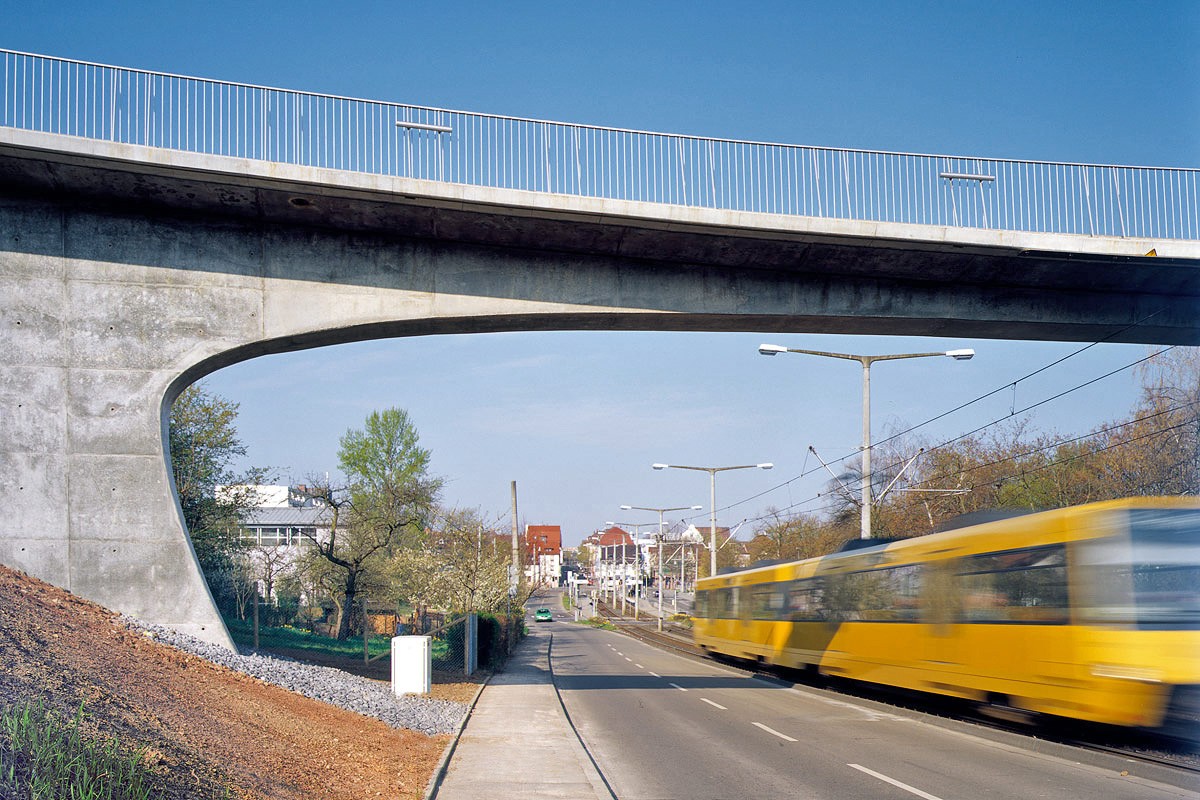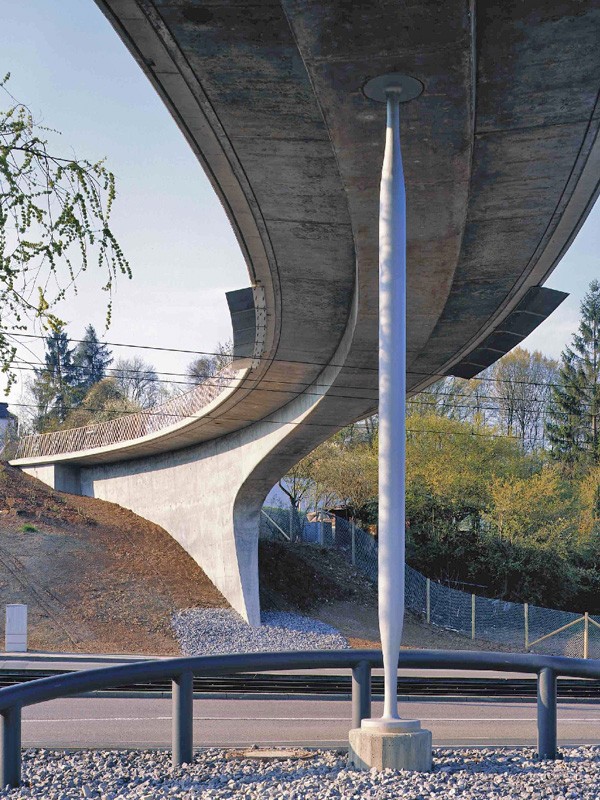 The Haldenrainstraße in Stuttgart-Zuffenhausen with four traffic lanes, three train tracks in some sections and an overgrown slope forms an almost insurmountable barrier for pedestrians and cyclists over a length of about 700 metres. Providing a connection between the residential development in the south and an indoor swimming pool, the sports hall as well as the old town was the aim of an engineering competition organised by the City of Stuttgart in 1999.
The concept by "asp architekten" in collaboration with Peter und Lochner, a 119-metre long footbridge connecting both sides of the road in a uniform arc, impressed the jury. The bridge structure is designed as an integral construction, which effectively means without joints and bearings. The arch shape in the ground plan and clamping the superstructure in the counter bearings allow a very slender beam with particularly thin pillars.
So that the bridge can be perceived as a unity, the walkway and cycling slab inclined at 6 % has a constant height of 24 cm, only the web of the T-beam varies in height according to structural requirements. On the north side, it has a construction height of only 45 cm. At other counter bearings, the lower contour of the load-bearing structure has a parabolic shape reinforcing the impression that the superstructure "grows from" the terrain.
With their shape, the "pins", i.e. the pillars, give the footbridge a lightness that hardly burdens the urban context. They consist of two cast components each (high-strength cast steel), which are welded with a tube (219 resp. 168 mm). The pins' "beer glass shape" directly relates to their desired load-bearing behaviour: to allow temperature-related movements of the superstructure, the cast components must be constricted at the pillar ends. As a result of their shape, they primarily receive normal forces and only oscillate at the most. Another characteristic element of the design is the cantilevered parapets with a 19 cm thin cornice, which hold the guardrail braces and allow a narrow 36 cm protection against contact above the tracks.
Short Description
Year 2001
Location Stuttgart