Refurbishment of St. Lukas Roof Structure
Tannhausen, 2006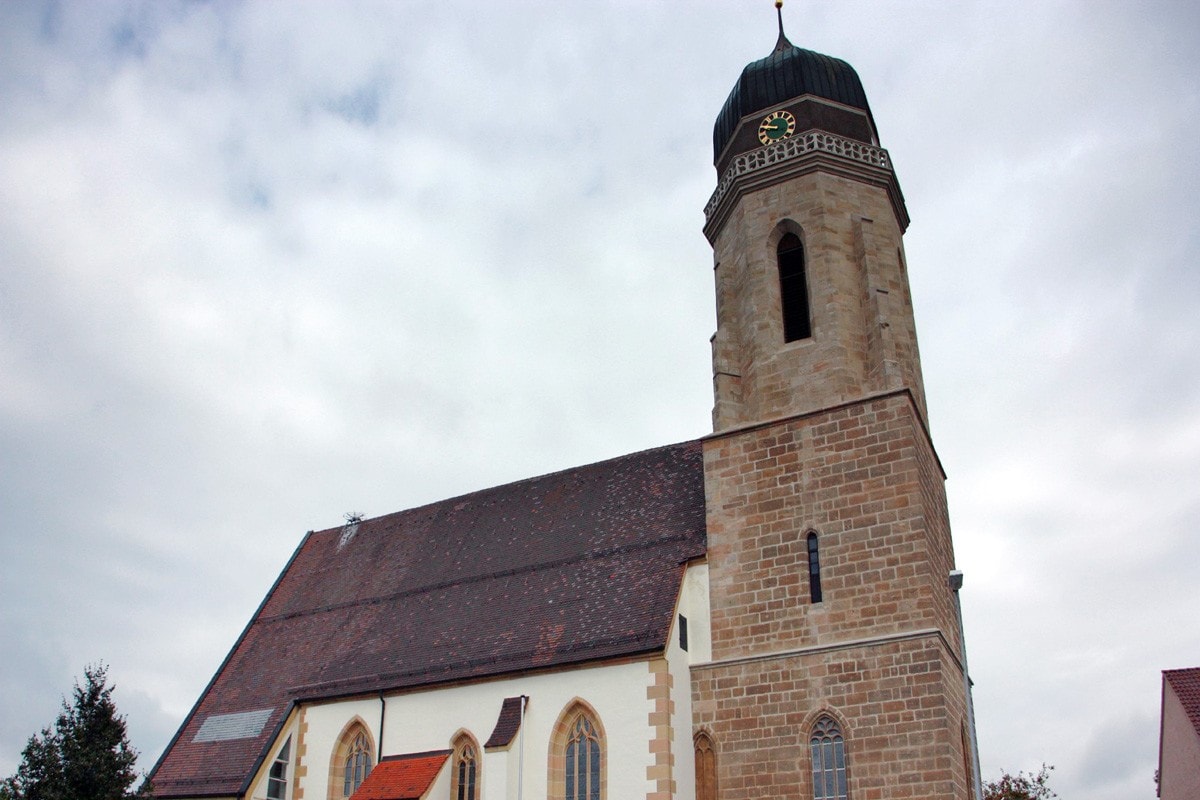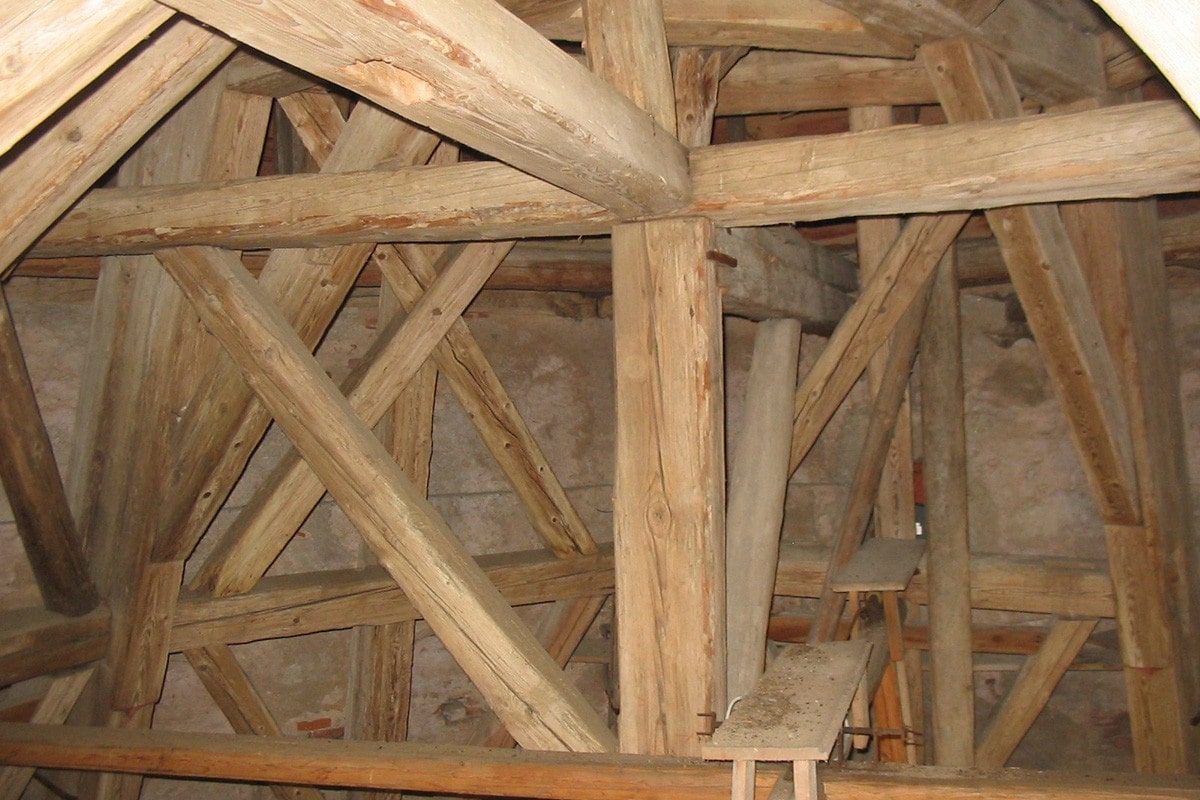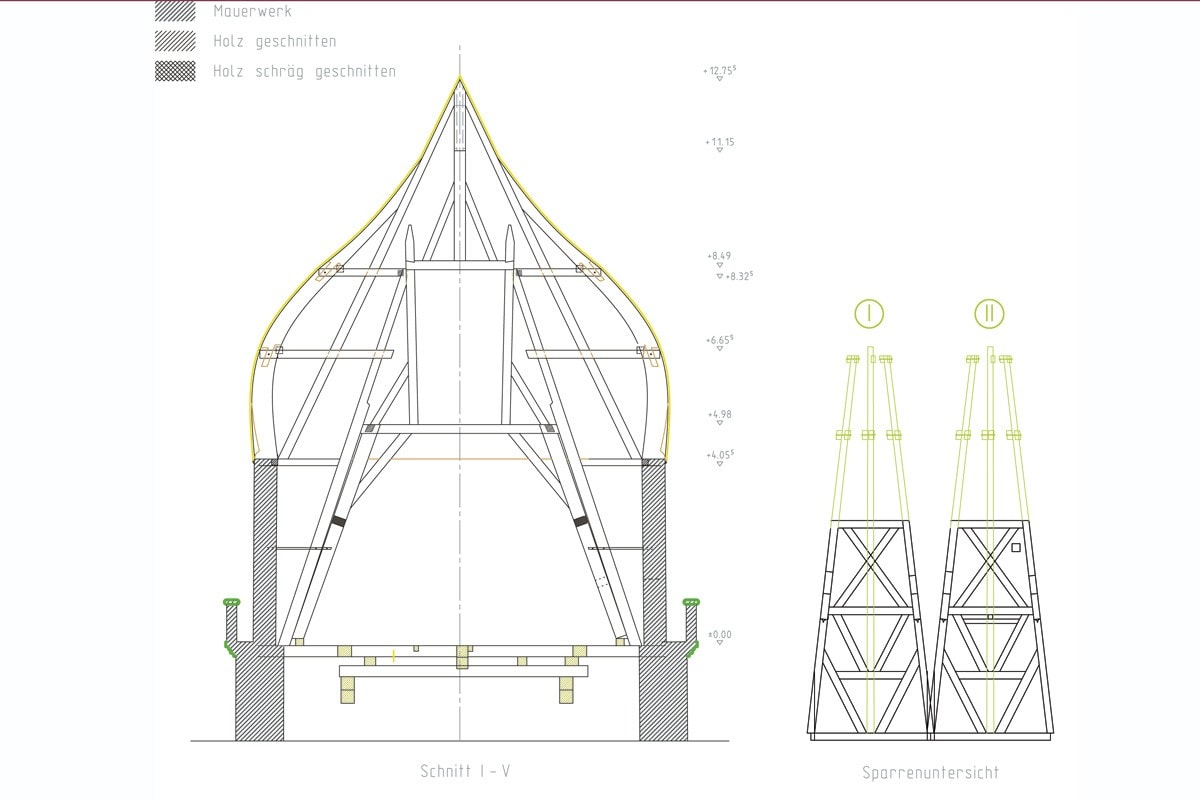 The church of St. Lukas – a late Gothic building from the 15th century – dominates the town Tannhausen in Ostalbkreis with its steeple visible from afar. It is characterized by its shape: While the two lower floors stand on square area, about follows a structure with octagonal plan shape and surrounding balcony, which ultimately rests a curved hood of copper.
For the exposed brickwork domestic Stubensandstein was used. Some years ago the roof of the church tower was renovated, it was mainly to replace the heavily damaged beam heads of the ceiling joists. For this one created initially in the tower wall – at the lowest level roof – niches for new bearing steel. Along the inside wall now runs a polygonal pad ring of L 200 x 100 profiles. On the side middle of the segmented profile more Ceiling Stichbalken could be placed. After the static examination had revealed that the main beam ceilings would not be sufficiently strong because of a cross-sectional weakening by scarf joint at the crossing points in the reorganized state, they decided on an additional reinforcement. Even some four meters higher up, in the support at the level of the masonry crown, consisted action.
Although the damage at first glance appeared relatively low – but the wall bar under the stone cover was damaged, at least in some areas by rot. In order to counteract the creeping danger, were replaced the previous support also by a steely bearing ring. This time for a segmented U was used 200 profile. The beam heads who had been immured before refurbishment, now exhibit the required air circulation and will be therefore much more resistant. Basically, a solid foundation for the further existence of the church tower could be created by the repair work and the new support on two levels.
Short Description
Year 2006
Location Tannhausen