Roof Refurbishment Church St. Paul
Stuttgart-Zuffenhausen, 1994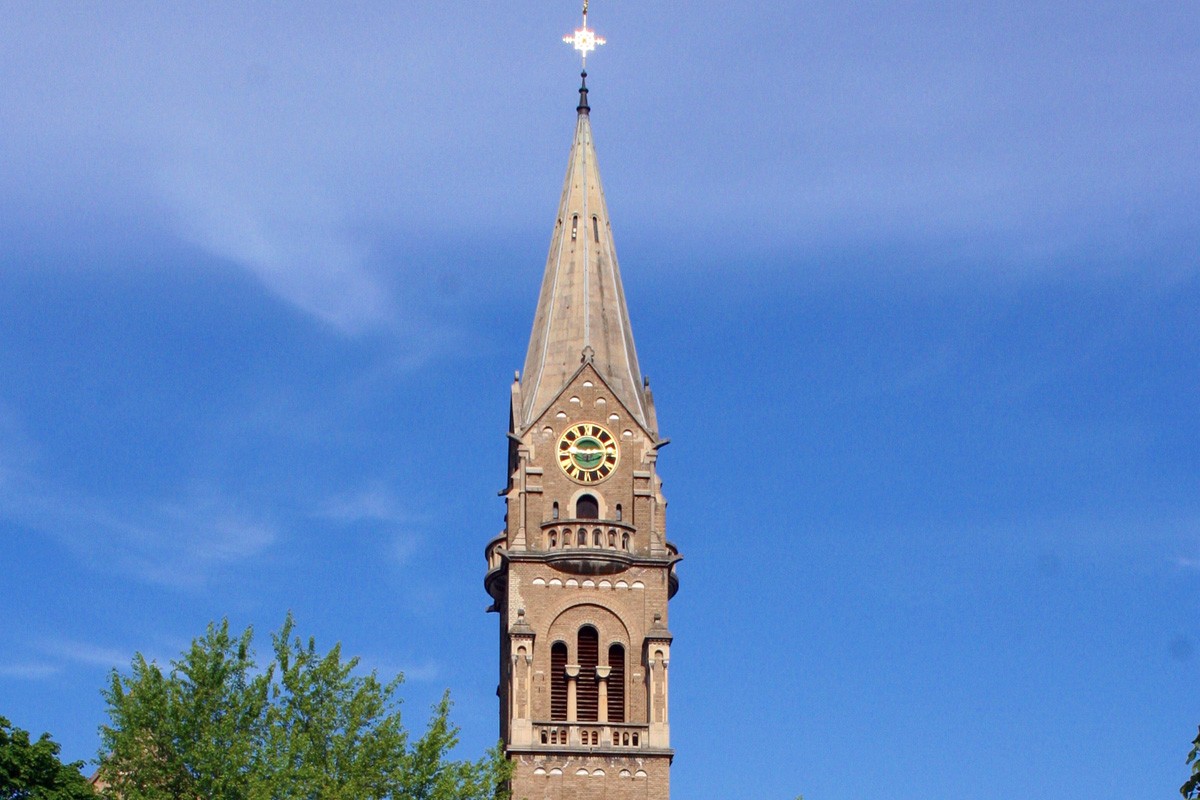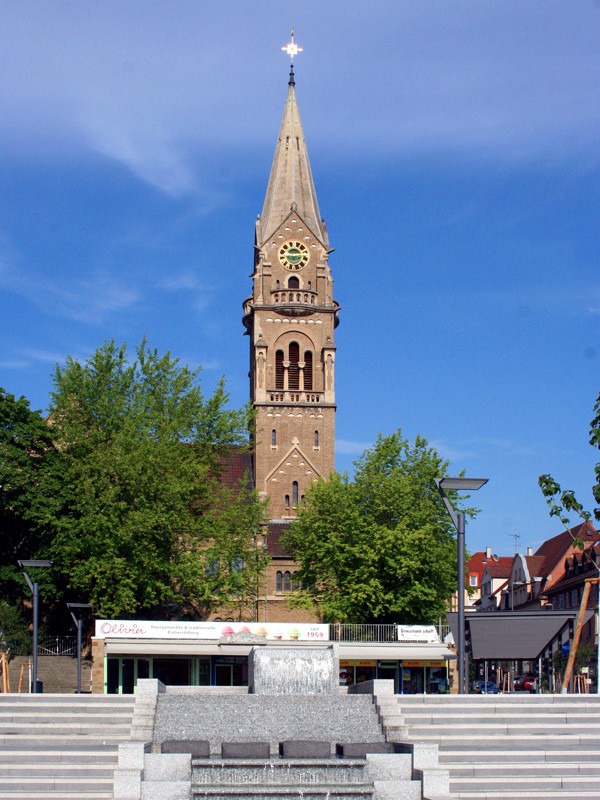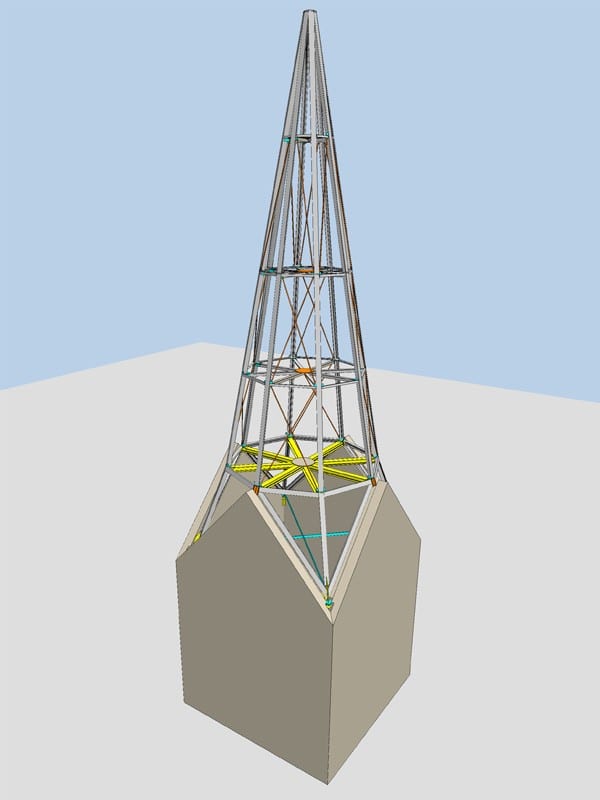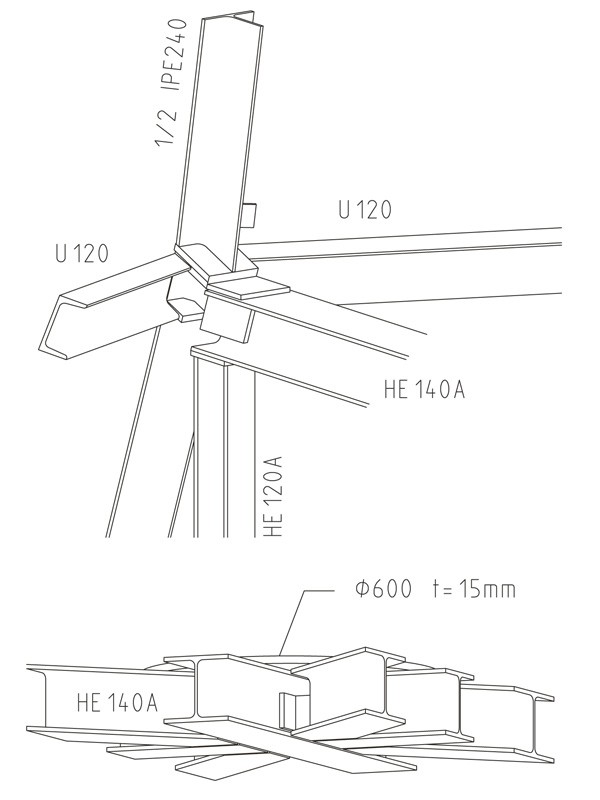 The 49-metre tall and thus unusually high church spire of the listed St. Paul's Church in Zuffenhausen was in need of refurbishment: In the course of time, the interior of the spire – a wrought-iron structure – had been badly affected by corrosion in several places. Since a restoration on top of the building was hardly feasible, it was decided to disassemble the entire spire. A new steel structure was completely prefabricated in a workshop and subsequently positioned on top of the tower by means of a crane.
With the aim to prevent future structural damages caused by water penetration, the new load-bearing structure was designed with technical-constructive improvements: It was, for example, decided to introduce a ten-centimetre gap between the load-bearing steel structure and the artificial stone cladding. This gap ensures that the construction can easily dry off if water penetrates or condensation water should gather.
Besides recessing the load-bearing structure, parts like support feet and bolts located directly underneath the plates were made of corrosion-resistant steel. The entire load-bearing structure was built of as large and connected parts as possible. Previously riveted connection points were now welded. The sections of the steel beams were also optimised: whilst the old construction partly showed multipart beam sections – combinations of two L-angle sections – the new design avoids the thus arising corrosion-prone spaces in-between by using halved IPE or HEA sections. Since the existing artificial stone plates should be reused as roof cladding, the exact compliance with the geometric specifications was particularly important.
Owing to the shape of the tower roof, special attention was required: at the pediment level, the square ground plan merges into an octagonal shape. Minor inaccuracies could be compensated through joints between the elevated plates. The technical improvements give the spire an especially robust, new substructure that will ensure its durability over time – and the St. Paul's Church can continue to be the proud landmark of Zuffenhausen.
Short Description
Year 1994
Location Stuttgart-Zuffenhausen