Reichenbachtal Bridge
Ilmenau-West und Martinroda, Thuringia, 2002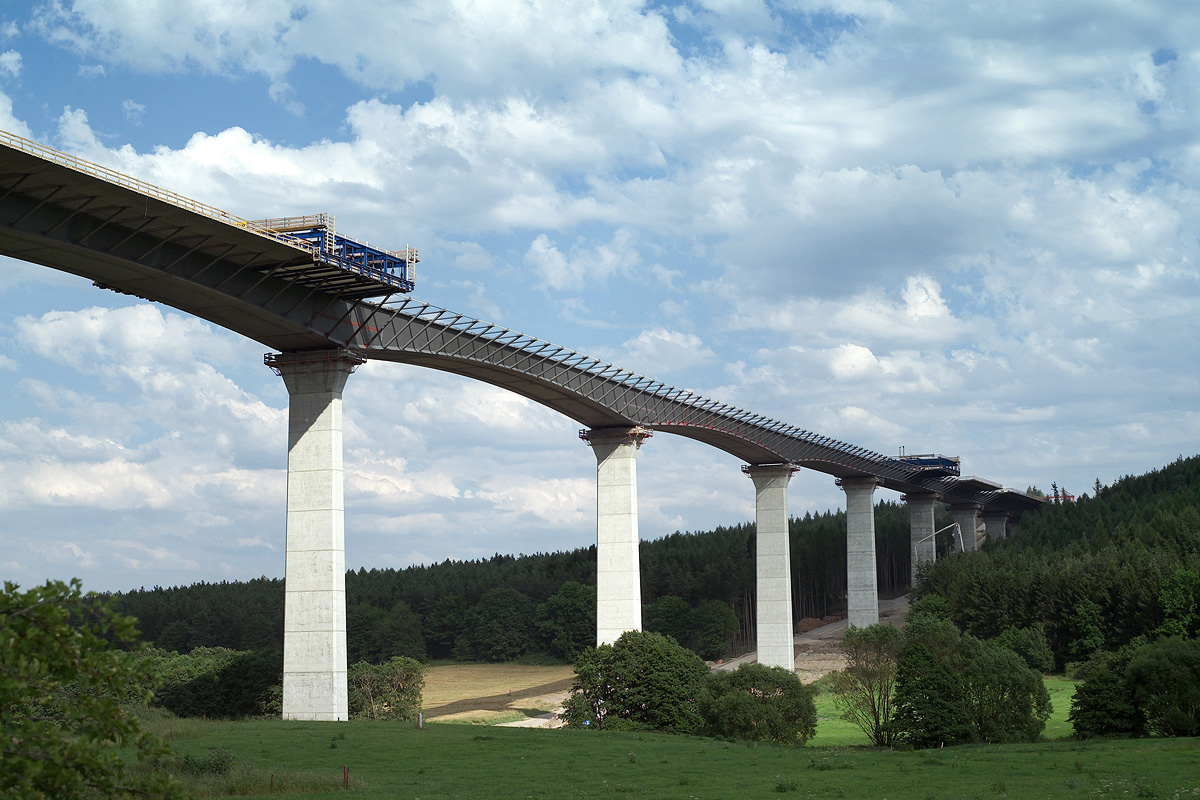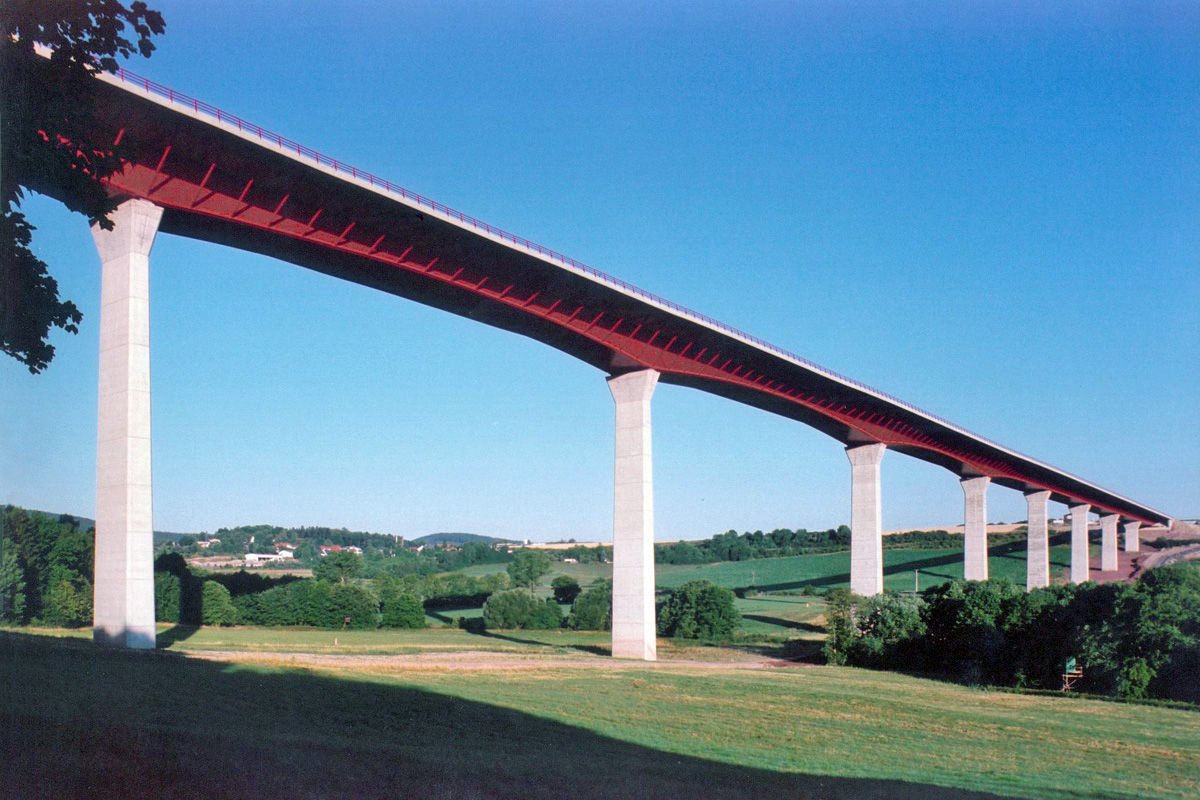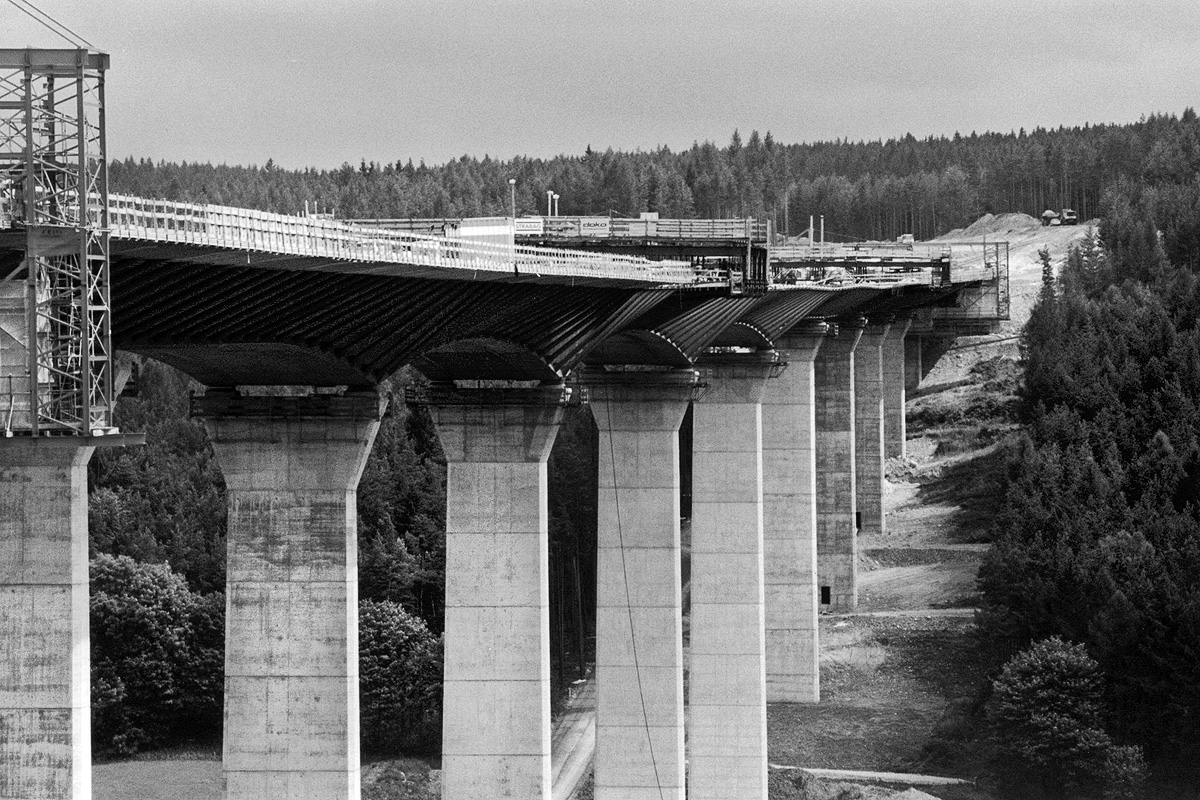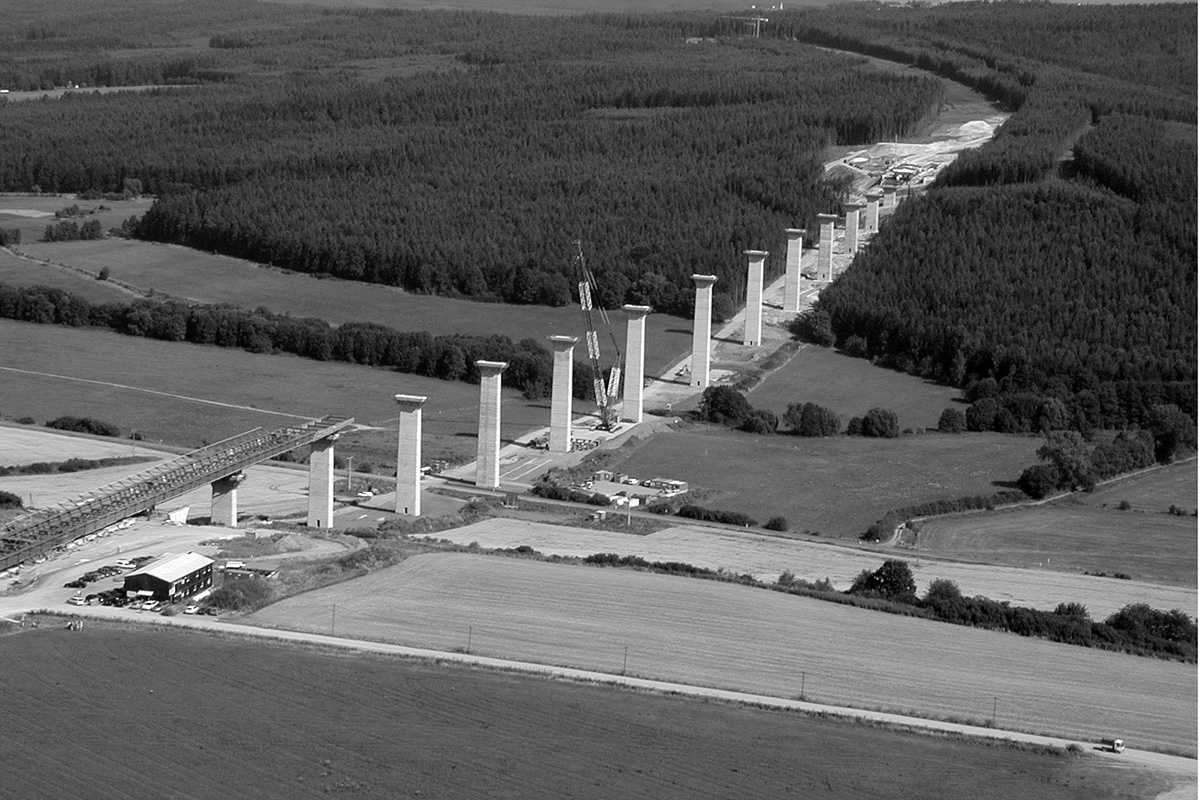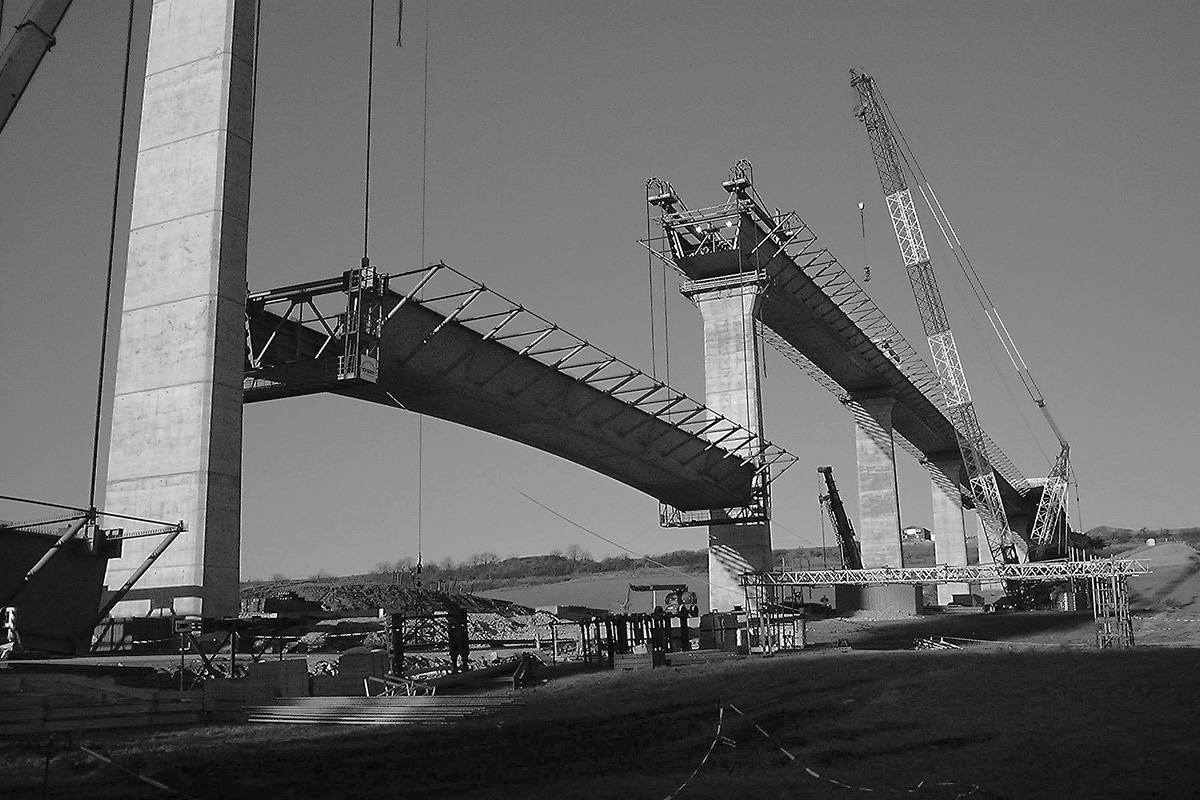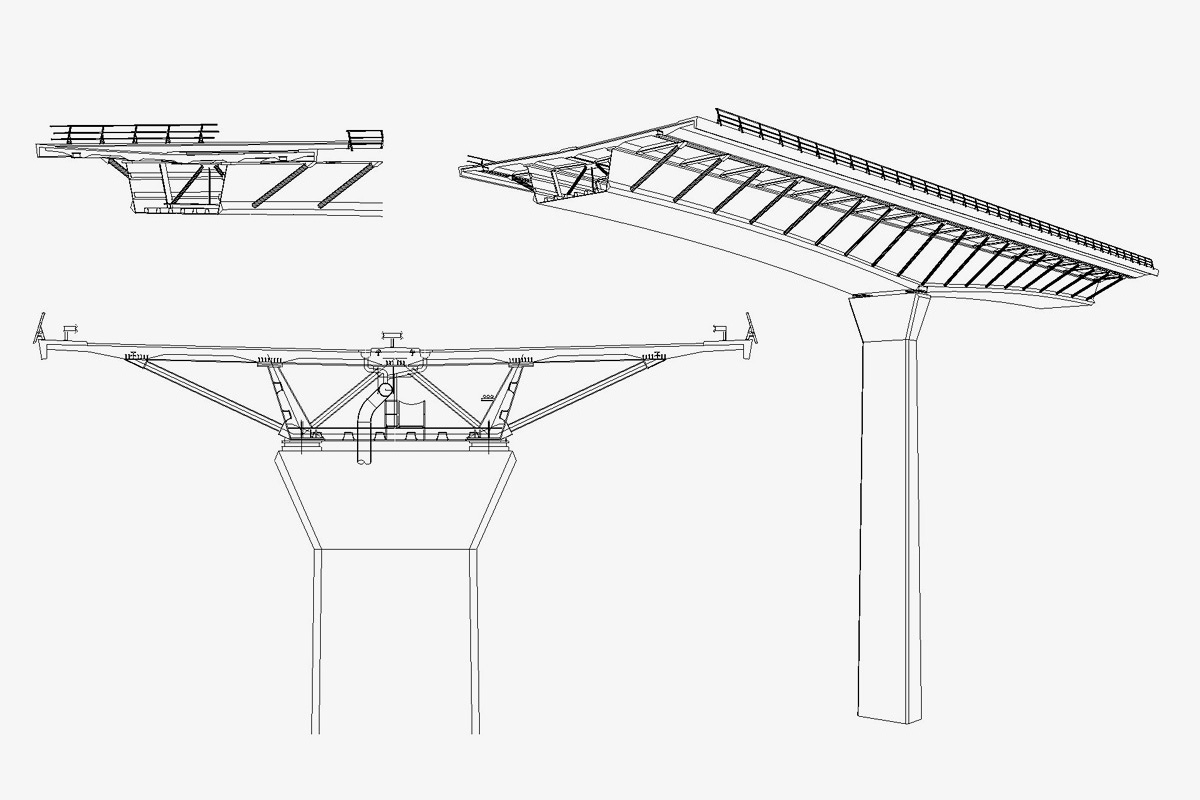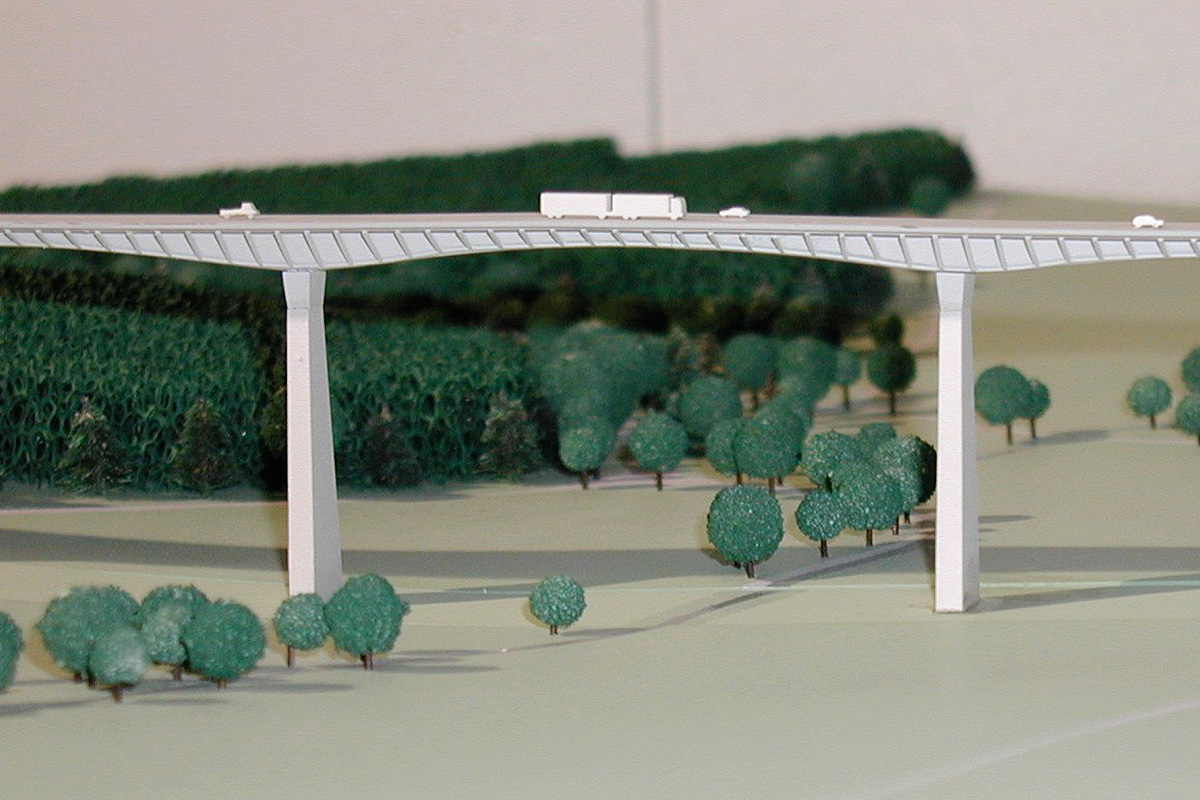 The bridge in the Thüringer Wald traversing the Reichenbachtal as a motorway bridge is one kilometre long, almost thirty metres wide and up to sixty metres high. The planners' intention of embedding a harmoniously proportioned bridge structure into the attractive landscape was facilitated by the fact that the Federal Ministry for Transport, Housing and Construction (BMVBW) relaxed provisions: initially, separate superstructures for each carriageway were principally required for motorway bridges. Especially in case of viaducts, this requirement has an unsatisfactory effect on the design because the pair of pillars required for two-part superstructures visually "obstructs" the valley.
Since 1997, one-piece cross-sections are under certain conditions permitted for composite steel superstructures. Consequently, the Reichenbachtal Bridge is one of the first major bridges in Germany, which was implemented with a one-piece cross-section. Its five slightly wider centre spans have coves, whiles the beam height towards the counter bearings is constant. The lateral braces, which support the carriageway widely cantilevered on both sides, follow this shape in a sweeping form.
The steel superstructure of the bridge shows a through cross-section and is braced by means of cross frames with diagonals at five-metre intervals. These elements in connection with the tie rods at the top provide the transfer of both the vertical loads of the central slab support and the reaction forces from the brace structure to the steel trough.
The design of the thirteen pillars of different heights attached great importance to balanced proportions. That's why the the inclination of the pillar faces was set at 1:70 regardless of the pillar height. In the area around the pillar heads, the cross-section widens in both directions to a height of four metres in the areas with constant height and of five metres in the coved areas with varying height. It is these shapes and proportions that, in combination with the selected colouring (a combination of fair-faced concrete and rust-red varnished steel), generates a harmonious overall picture, which elegantly blends in with the landscape.
Short Description
Year 2002
Location Ilmenau-West und Martinroda, Thuringia