Pedestrian and Cycle Bridge Tuebingen
Tübingen-Nehren, 2014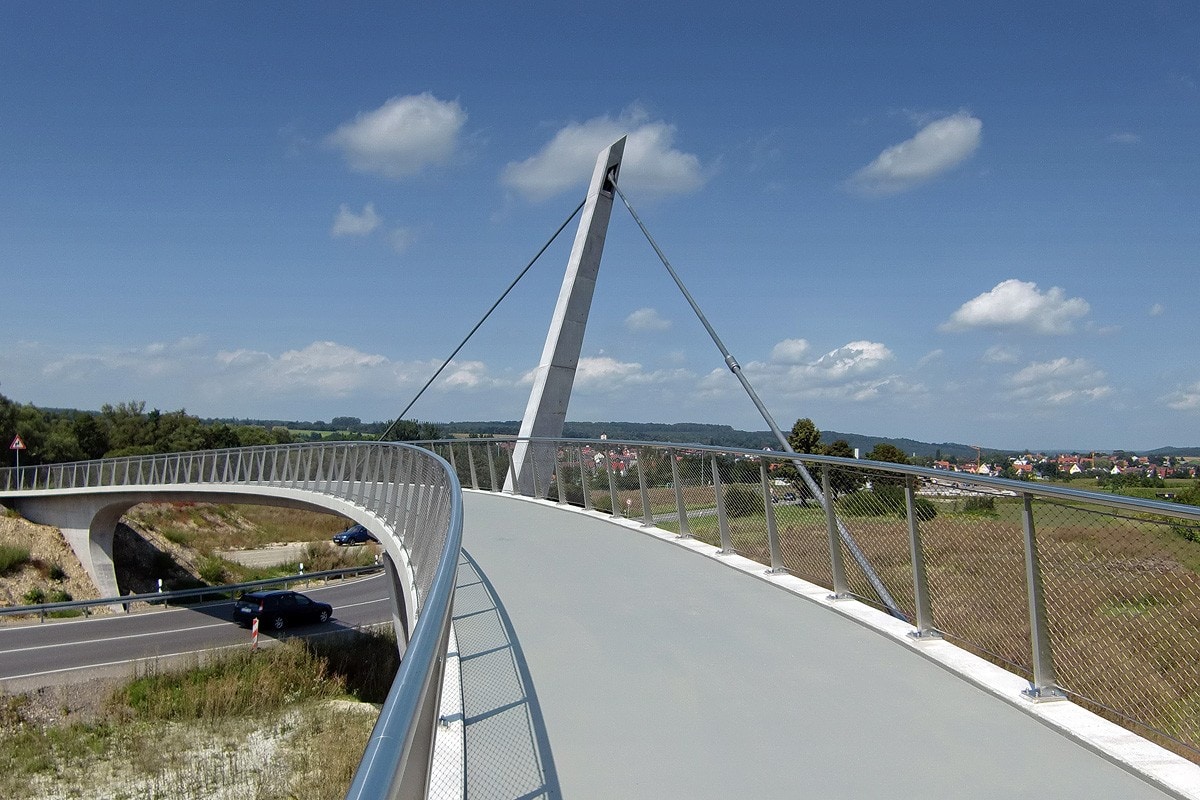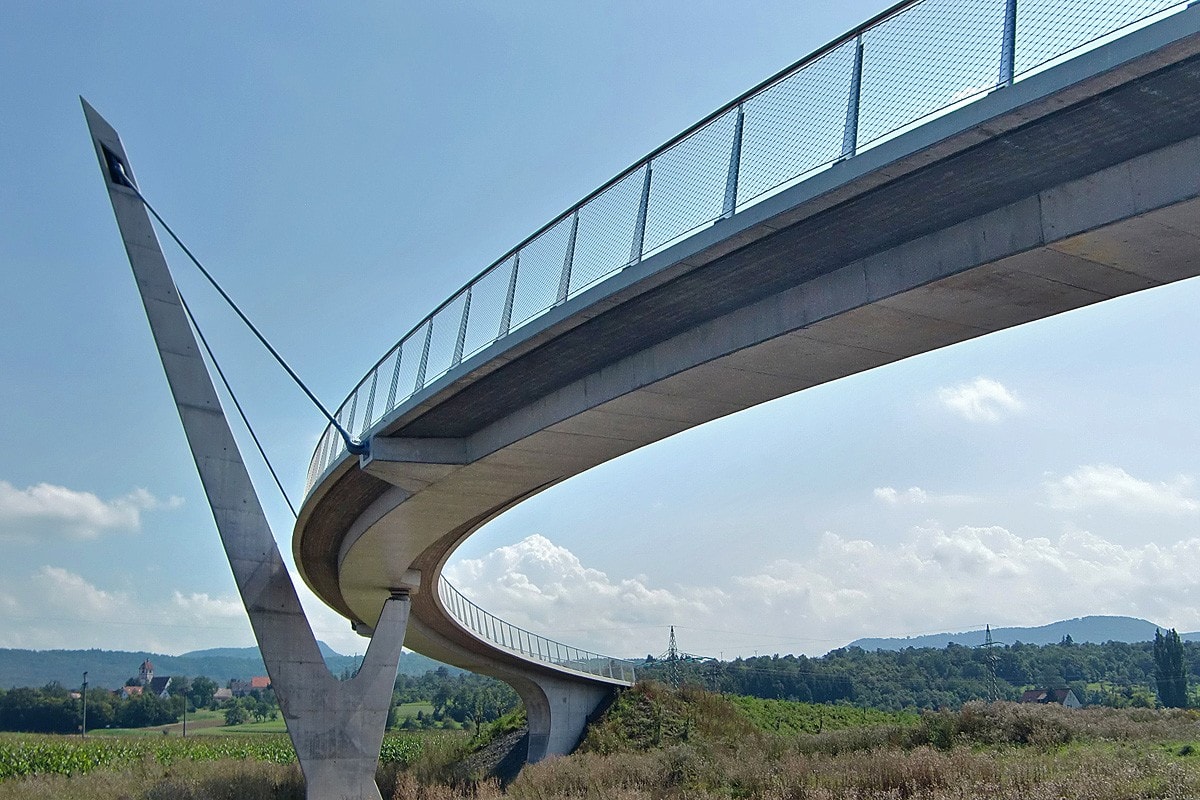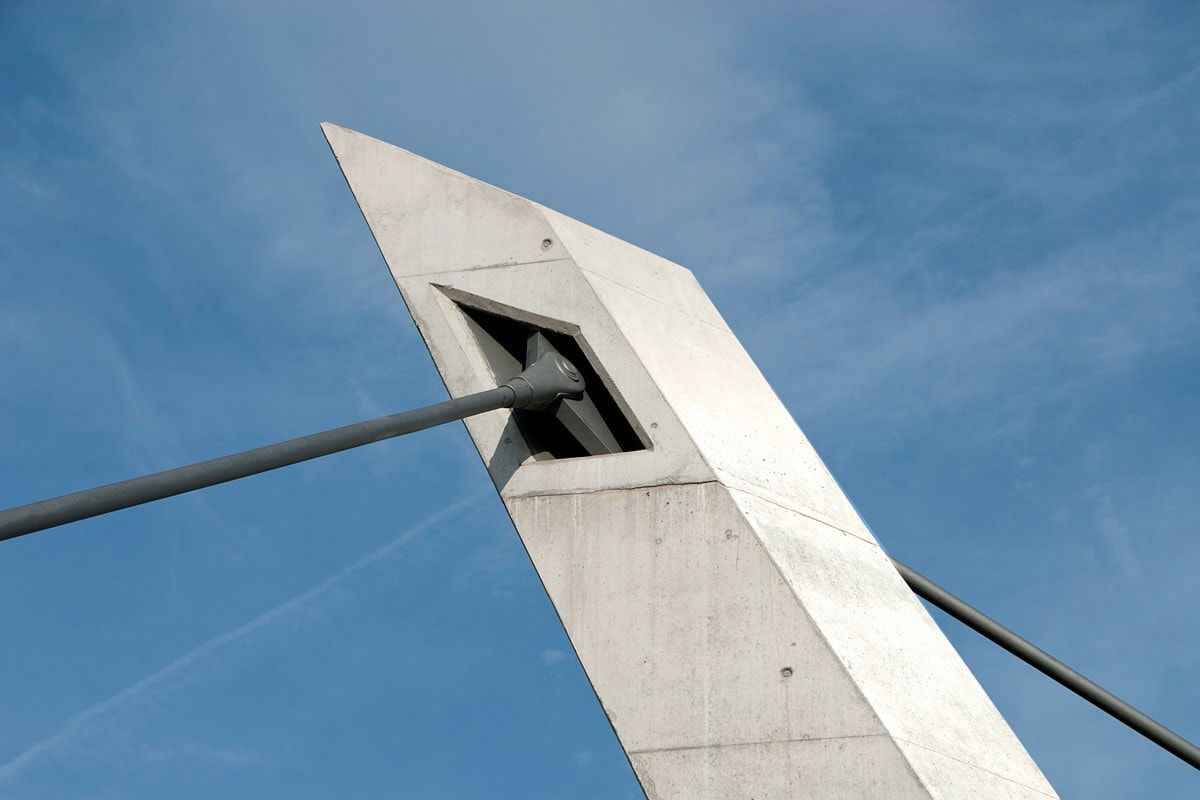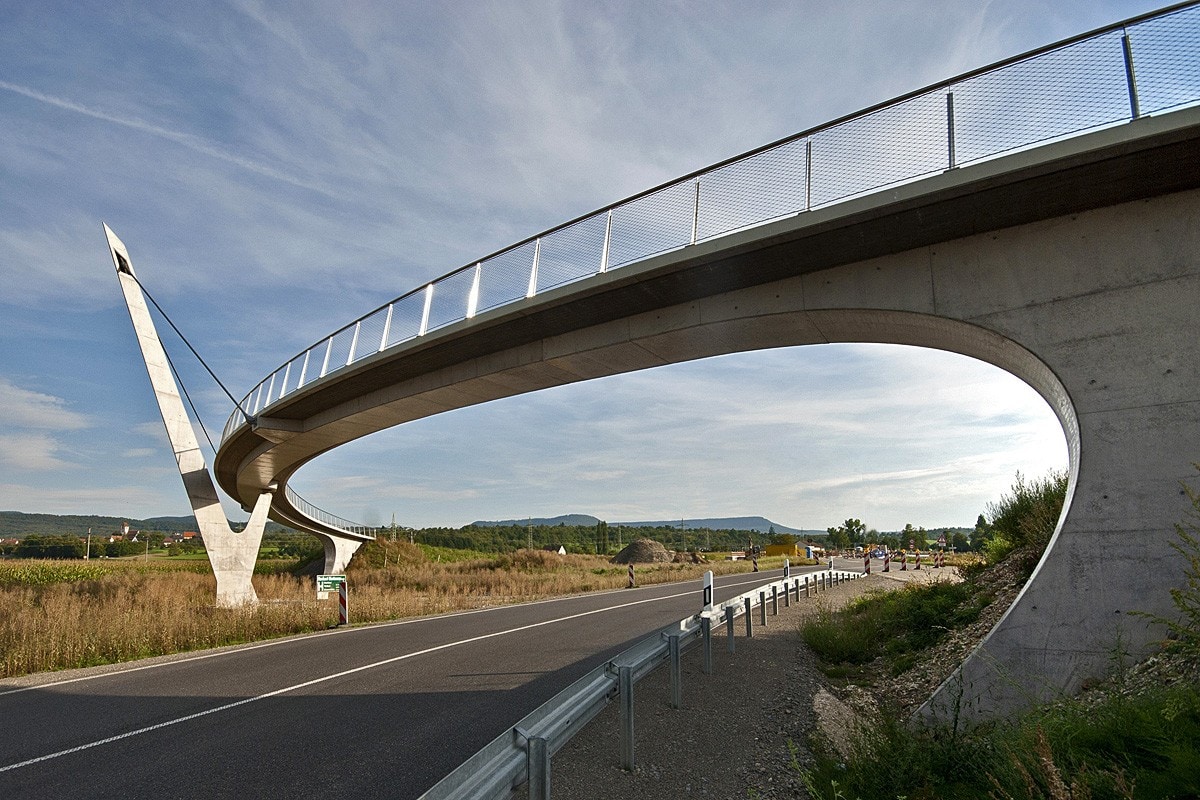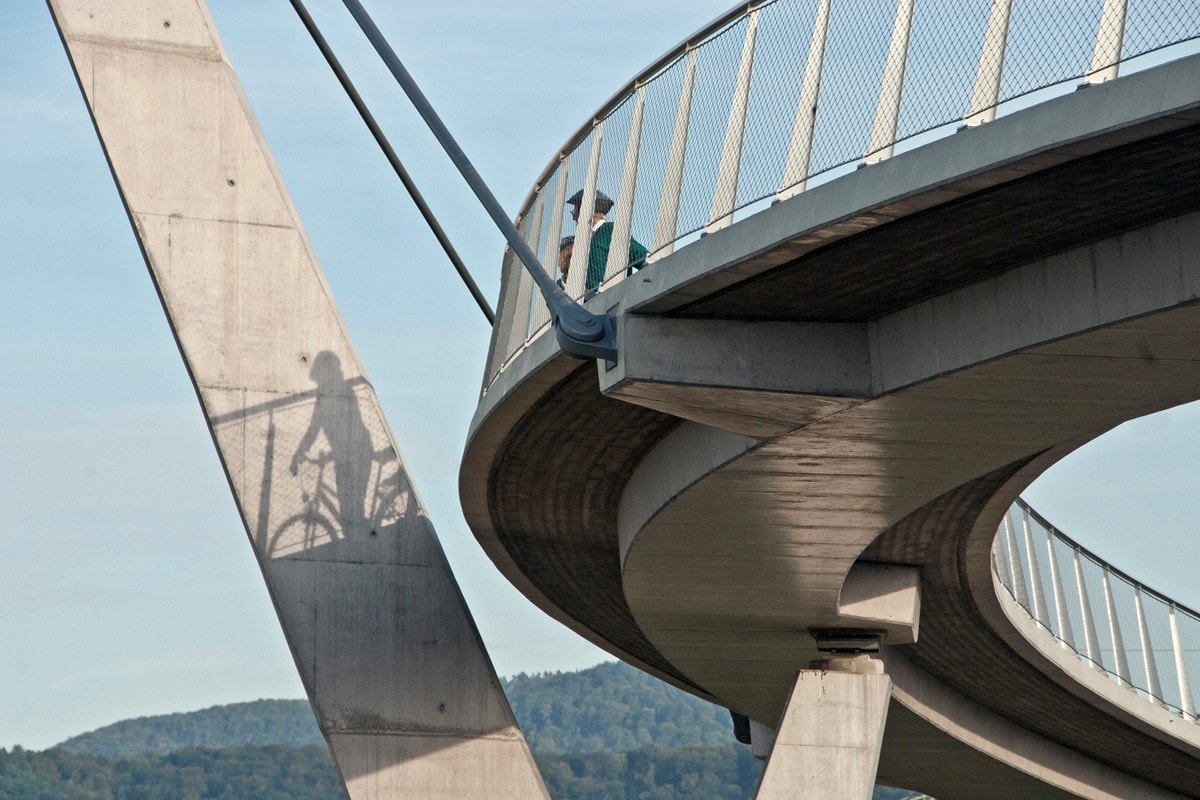 The extension of the through road B27 south of Tübingen as a four-lane road has been one of the most significant road construction projects of the Federal State of Baden-Württemberg, since the through road between Dußlingen and Bodelshausen had been a two-lane bottleneck. The first section was completed in 2014 with a tunnelled main through-road traversing Dußlingen and the further extension more or less up to the municipality of Nehren.
At this point it was necessary to provide a bridge for cyclists and pedestrians across this very busy road in the rather rural area. Therefore, Peter und Lochner together with Roland Bogenrieder from arch22 Architekten planned a bridge at the Nehren exit, which not only facilitates the crossing of the road but also represents a clearly visible landmark for drivers. Its final design is the result of a comparison of several variants: since only a narrow middle strip for a pier is available underneath the bridge, a minimal structure had to be developed, which would also reliably meet the high demands on impact protection. Consequently, the planners positioned a structurally optimised and slender pylon, at which the bridge is suspended and which simultaneously serves as bearing for the bridge. It is consistently 60 cm wide and positioned parallel to the roadway.
The suspensions with elegant fork-pin connections and a round-bar steel (D=72 mm in S460N) are affixed to the outside of the carriageway support via haunched cantilevers approximately at the quarter points. For the static compensation of these two outside suspension points, the central support is deliberately positioned on the inner edge of the 150 cm wide and 65 cm high web. The superstructure is built of C45/55 concrete to absorb torsional moments and minimise distortions.
The entire bridge forms a long-drawn-out, almost quadrant-shaped curve, which not only results from its use and the available space but also accepts length variations caused by temperature fluctuations as well as shrinkage. Haunches towards the counter bearings as well as the integral construction without joints lead to an economic and robust structure with a high level of sustainability.
Short Description
Year 2014
Location Tübingen-Nehren