Graf Soden Junior High School
Friedrichshafen, 2013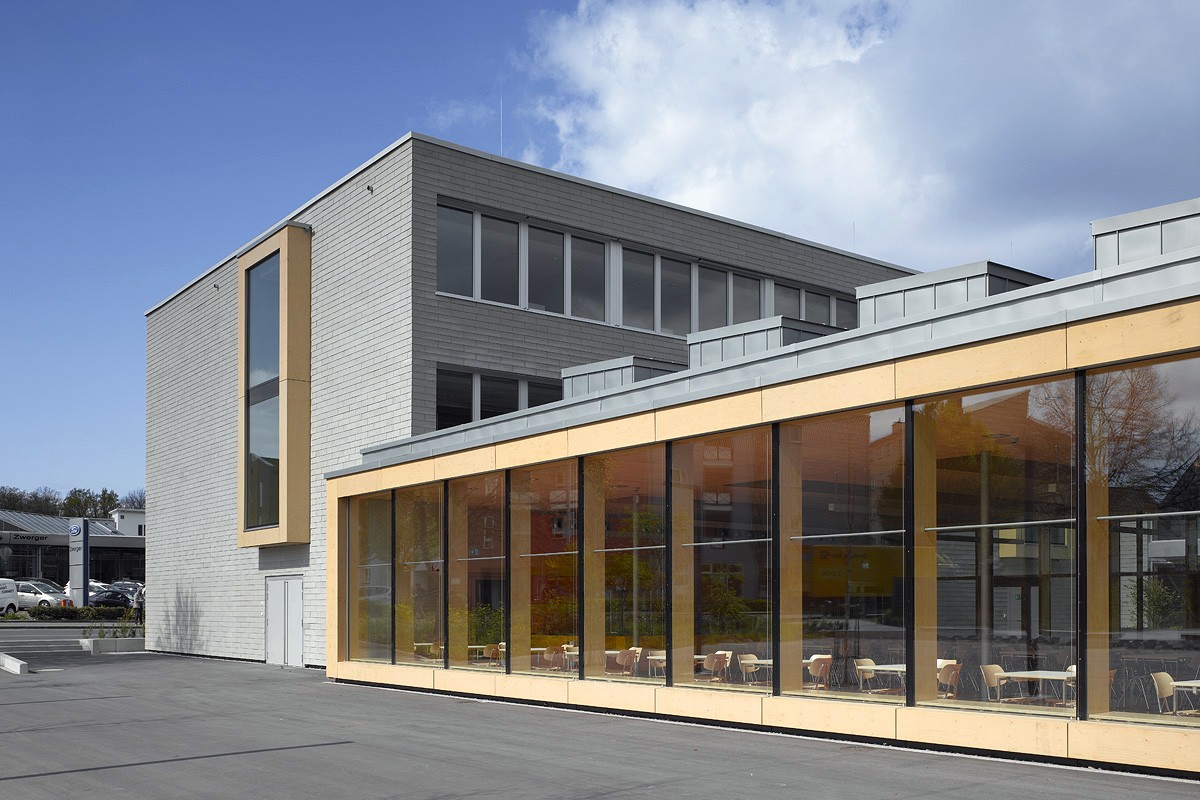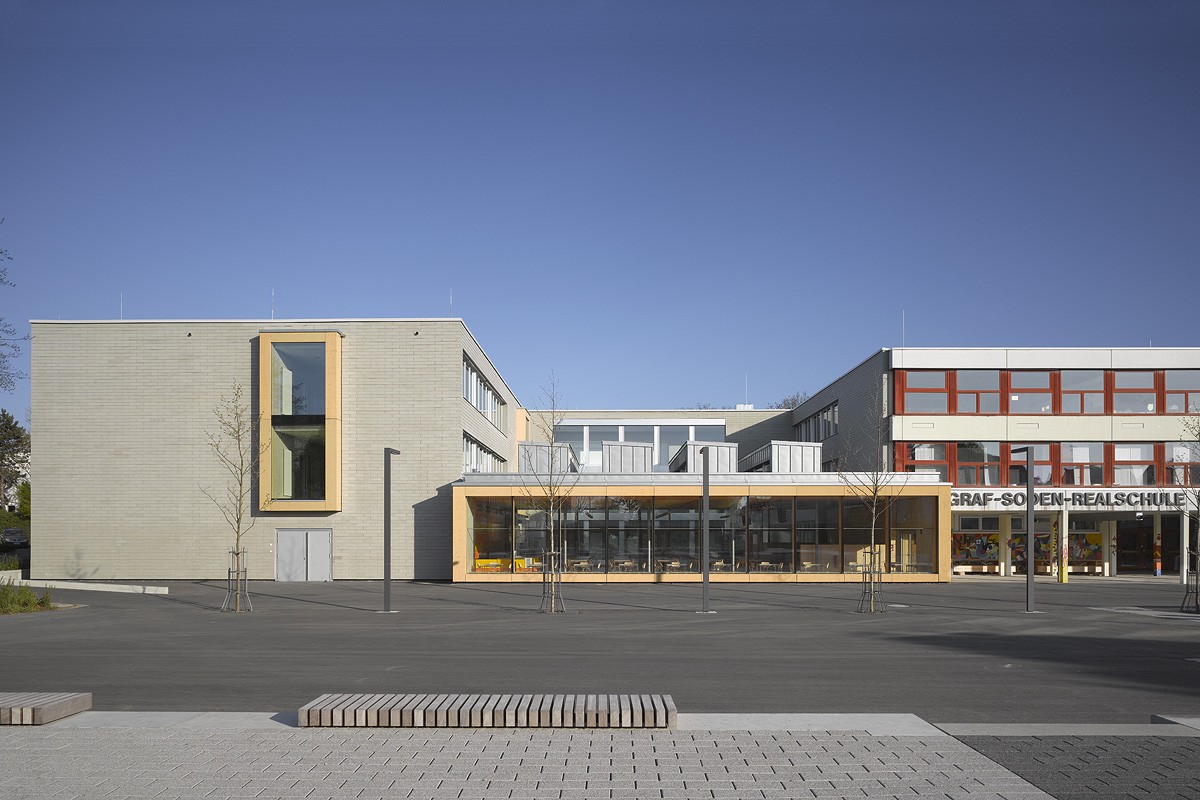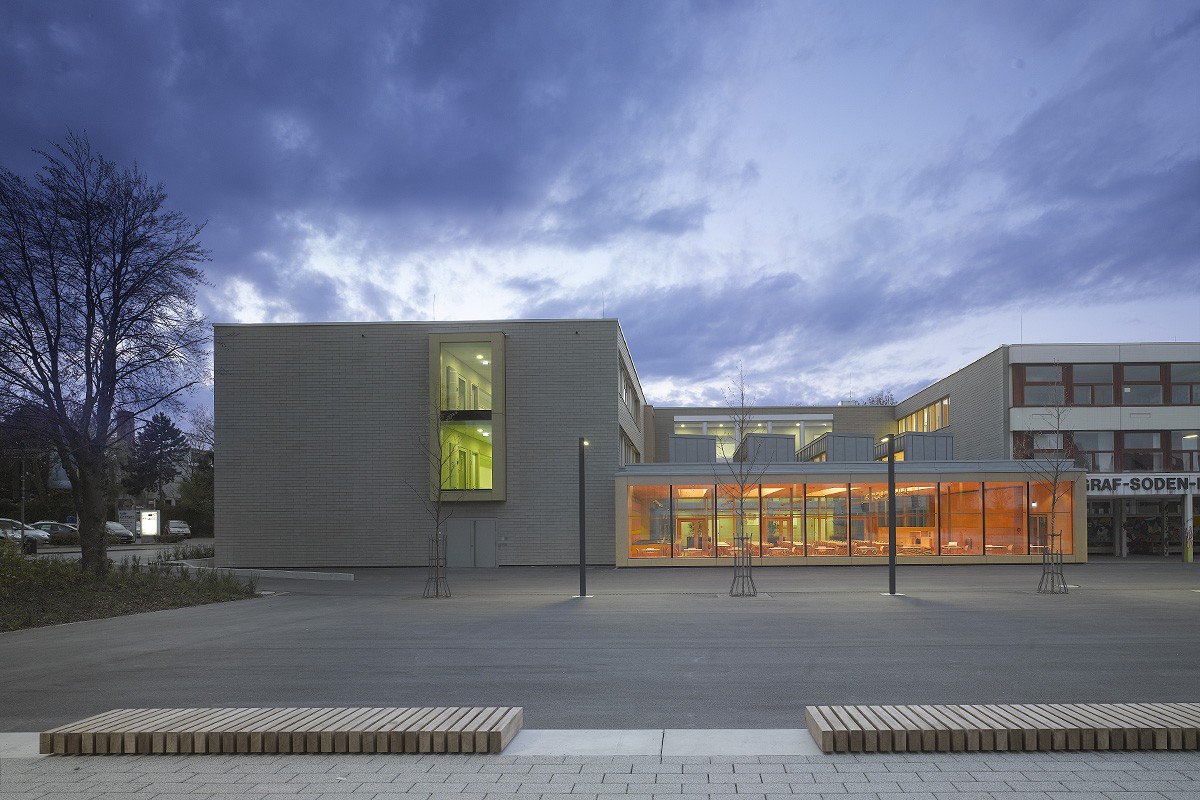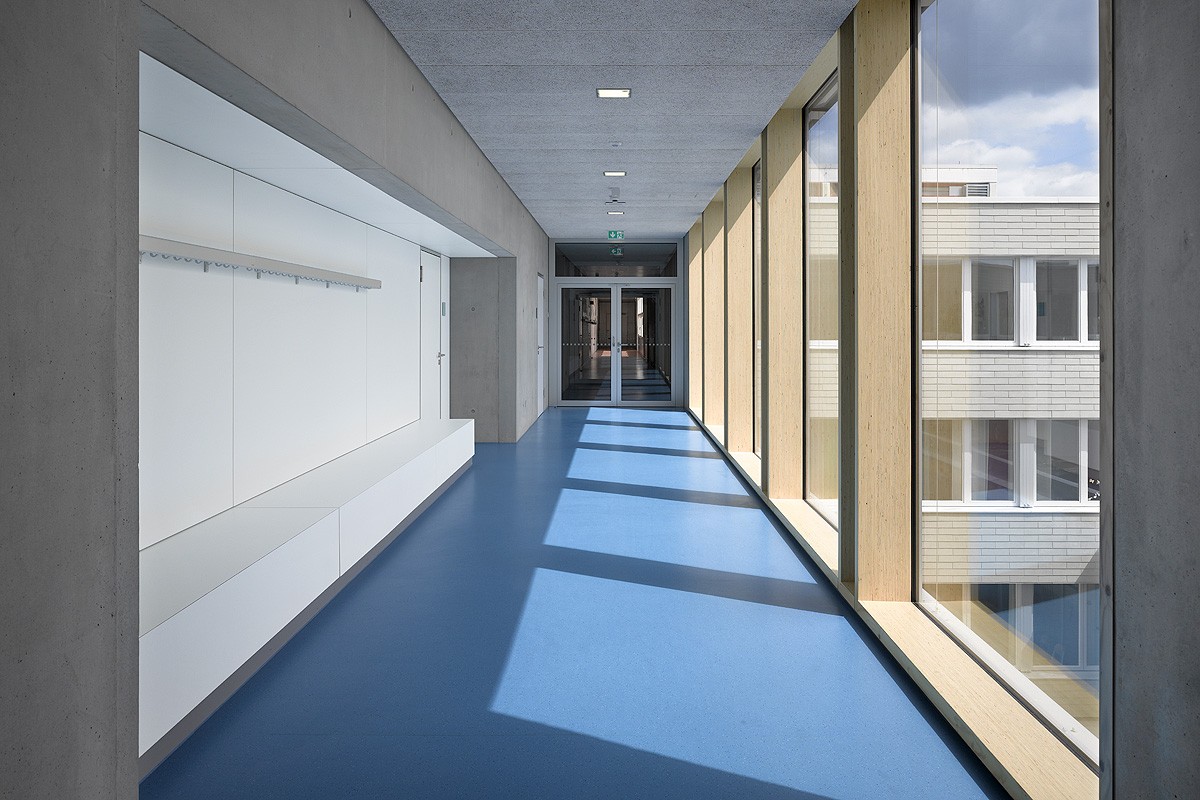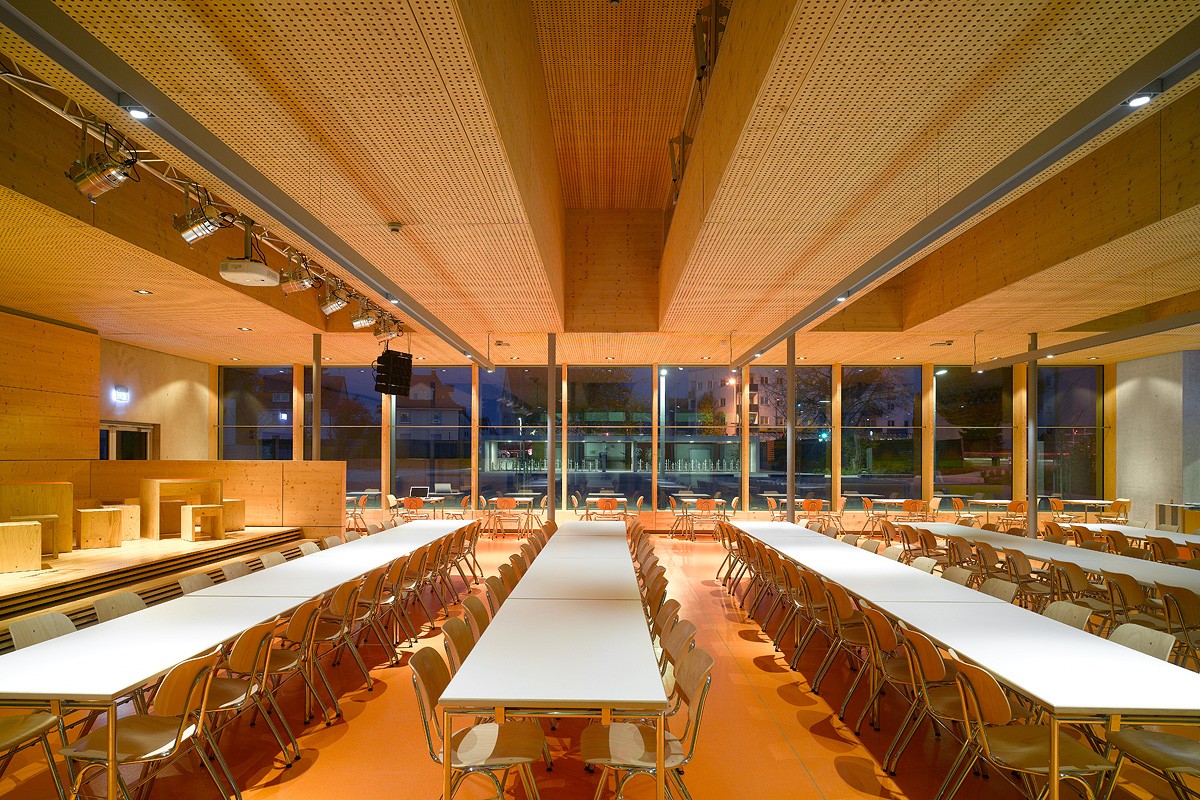 The junior high school "Graf Soden Realschule" in Friedrichshafen required an extension in 2009. The existing building volume, constructed in the 1970s, a building with a longitudinal orientation and constructed on a basic module of 2,50 m, was extended taking over the building height, the urban context, and the construction module. With an angled floor plan, the extension adopts the existing volume and allows for an atrium and a single-storey refectory to be placed within.
The three-storey extension with class rooms, library and various secondary rooms is a reinforced concrete structure, not least due to fire protection requirements. Generously-sized windows and a two-storey loggia induce an interaction of closed and opened wall surfaces.
Due to reduced requirements of fire protection, it was possible to construct the single-storey refectory in wood and steel. The differentiation of utilisation zones of seating and circulation implied a structure composed of hollow bix girders spanning 11 m, being arranged such that continuous window strips could be arranged. Structure, interiour design and lighting are merging within this ceiling.
Short Description
Year 2013
Location Friedrichshafen