Road Bridge, Federal Highway B14
Winnenden, 2006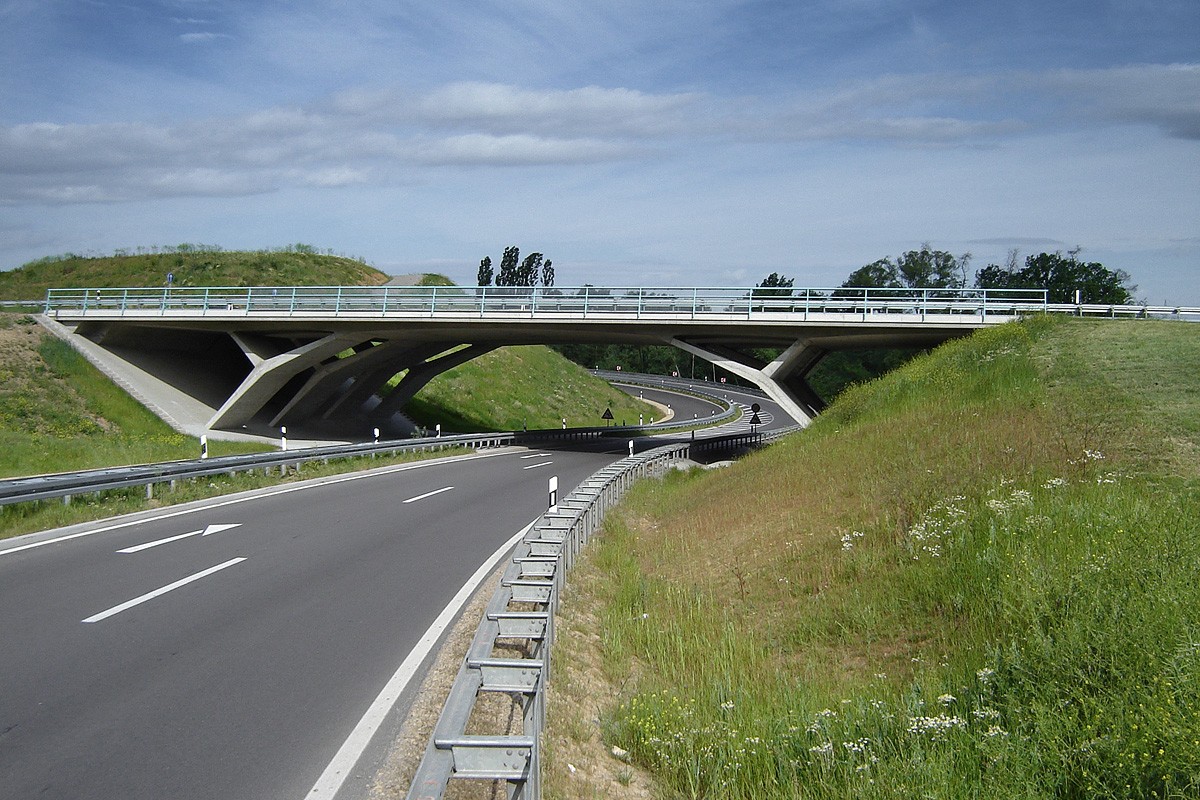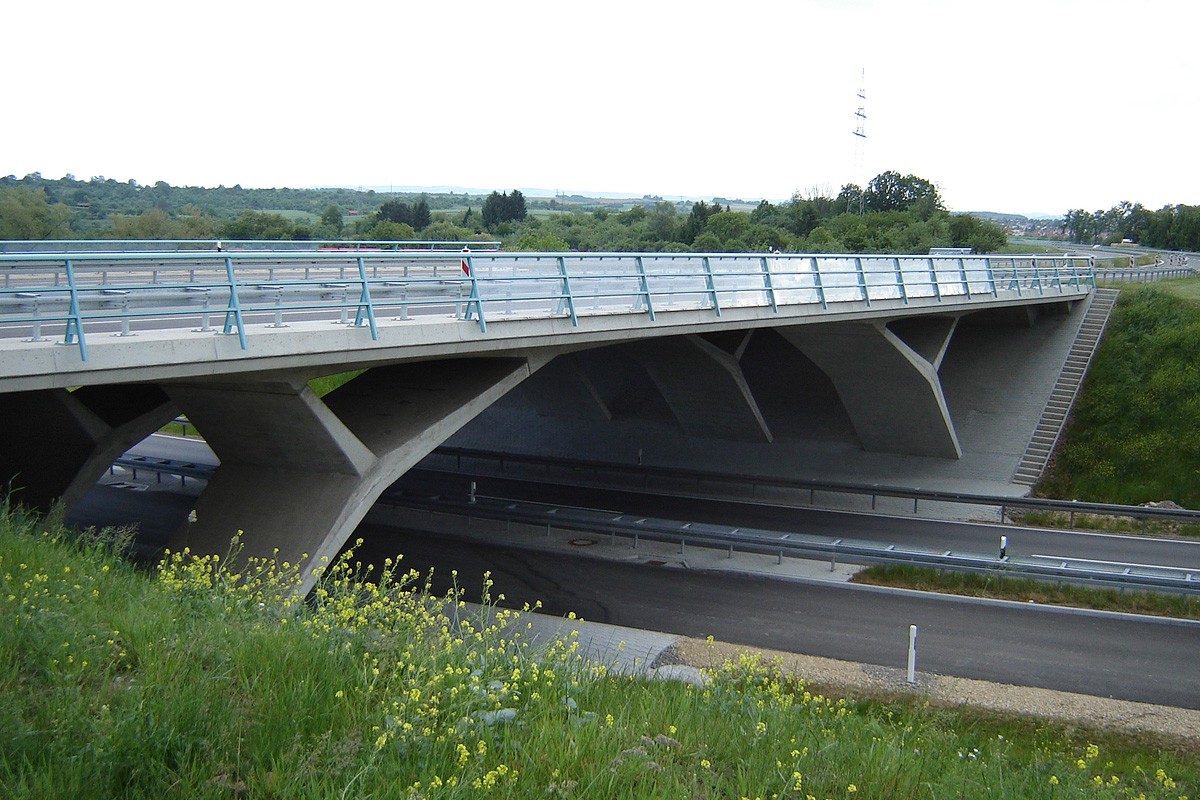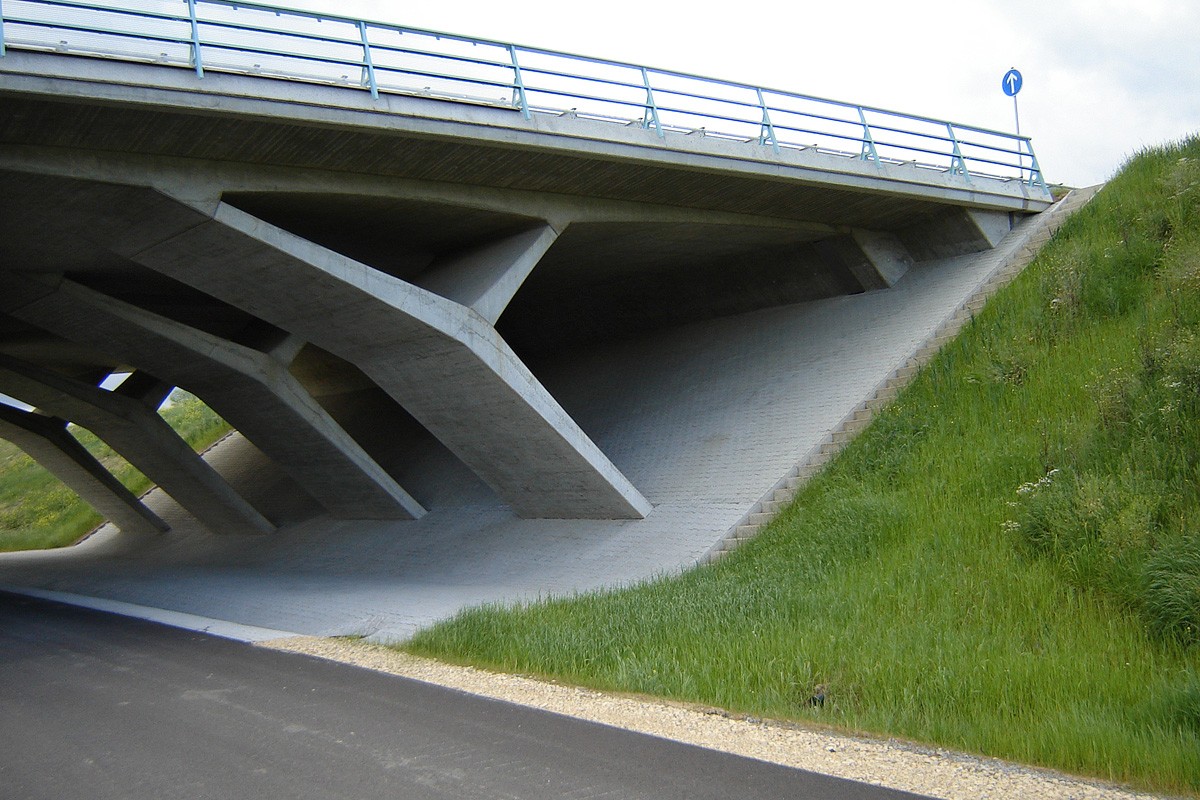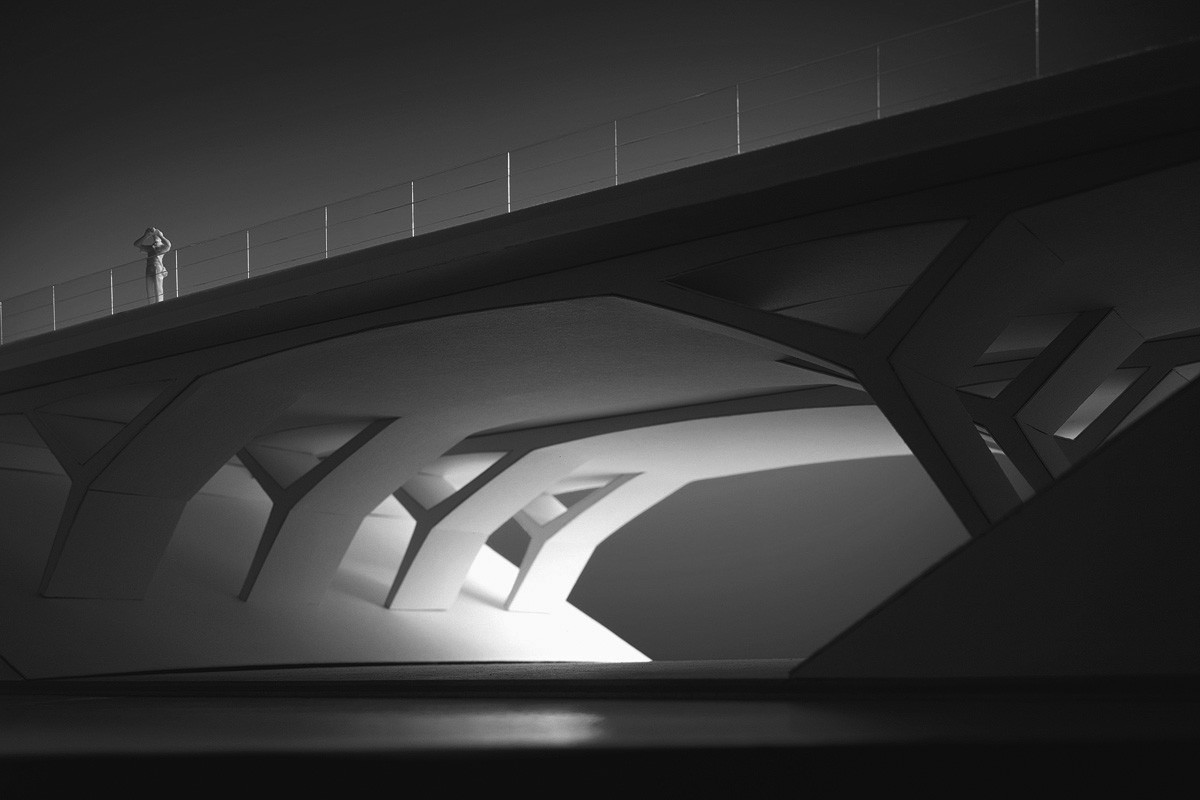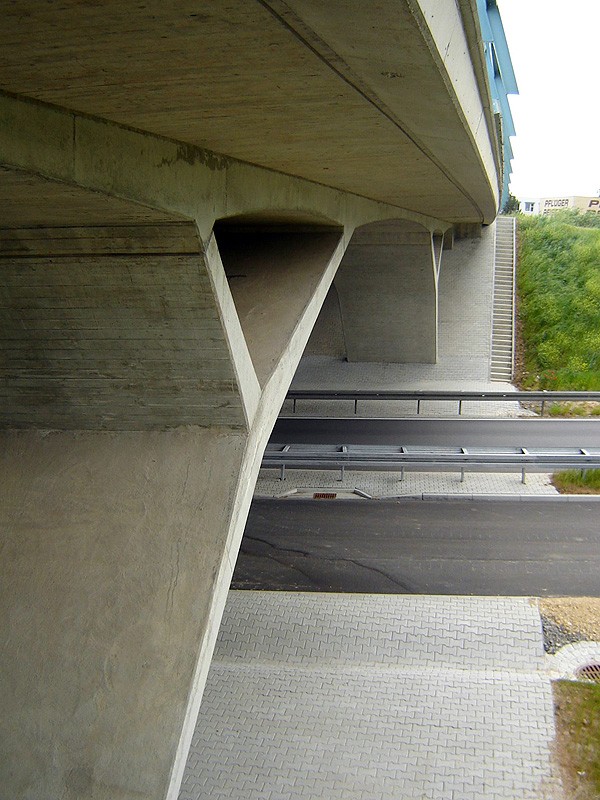 The road Bundesstraße B14, previously running right through Winnenden, was relocated to a bypass road, with the "Winnenden-Süd" junction being a part of this solution. The necessary bridge constructed here now conducts the B14 across the access and exit ramps of this junction. After considering various alternatives such as a three-span bridge or a truss bridge, the decision was taken in favour of a tied-arch bridge concept with recessed counter bearings.
The monolithic supporting structure impresses with its geometry composed of several short spans, generating a high structural rigidity. The fact that the structure has a filigree appearance nonetheless is owed to the "concealment" of voluminous components like foundation, counter bearings and pressure bars underground, so that the external appearance is not adversely affected. Furthermore, many contours – such as, for example, the lower edge of the bridge slab – are designed with a slight curvature to give the bridge the look of a sweeping arch.
The slender components are not least owed to the structural specification that among the constant loads in the supporting structure primarily normal forces prevail. The dimenstions were reduced to a minimum in places where bending forces could have been caused by temperature variations, shrinkage and creep. The division of the bridge structure into four elements additionally intensifies the lightweight appearance and allows for interesting insights into the structure.
Short Description
Year 2006
Location Winnenden