Bank Branch
Boeblingen, 2007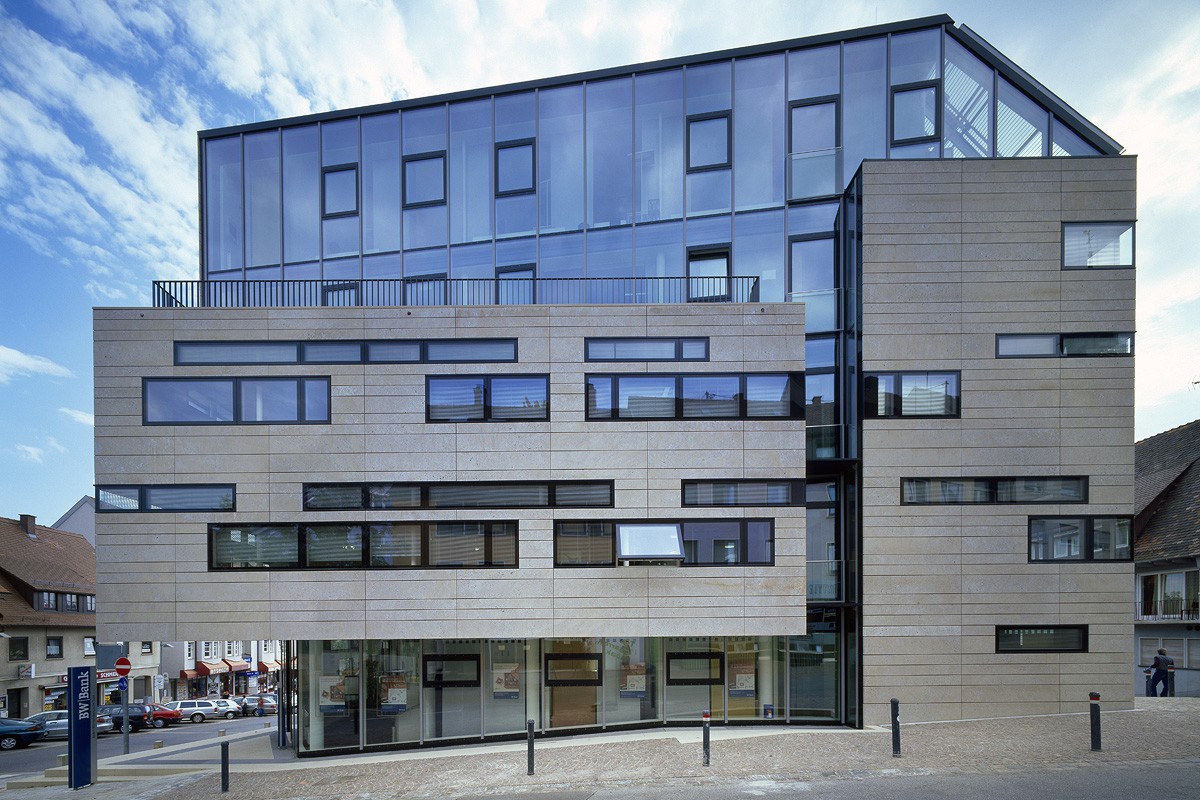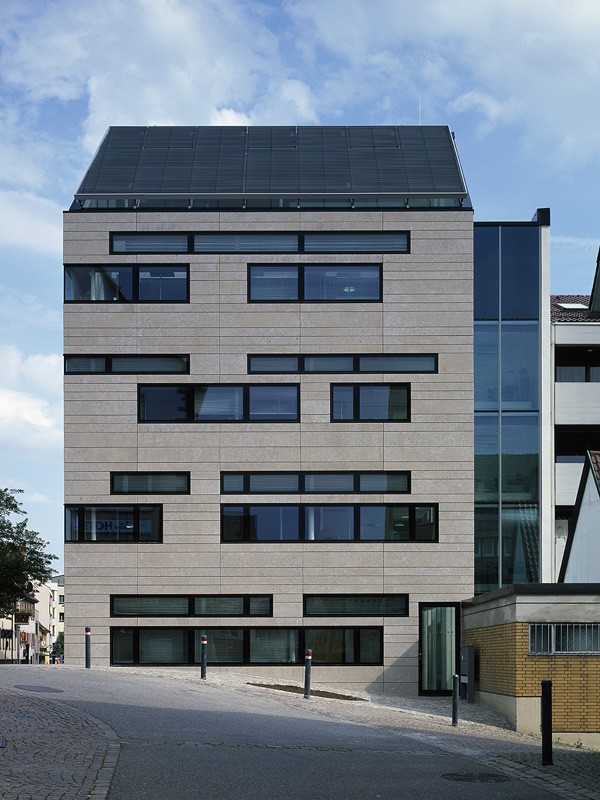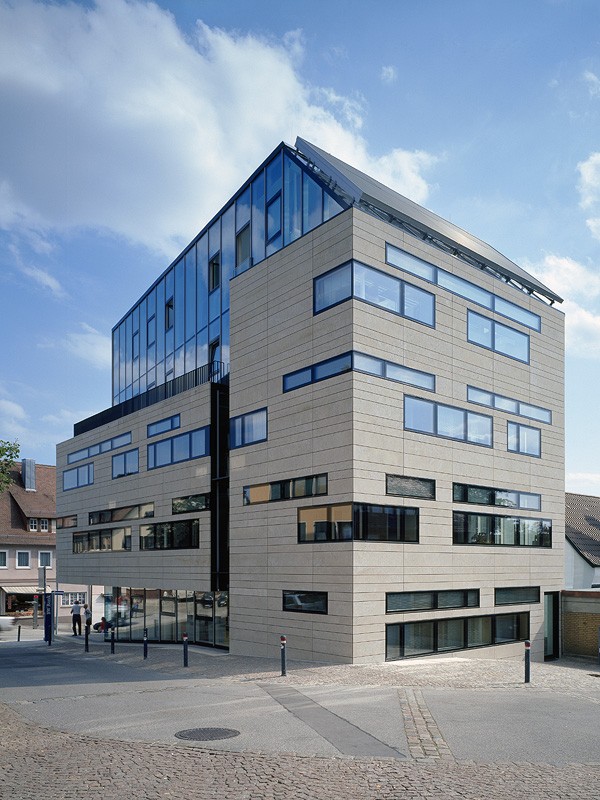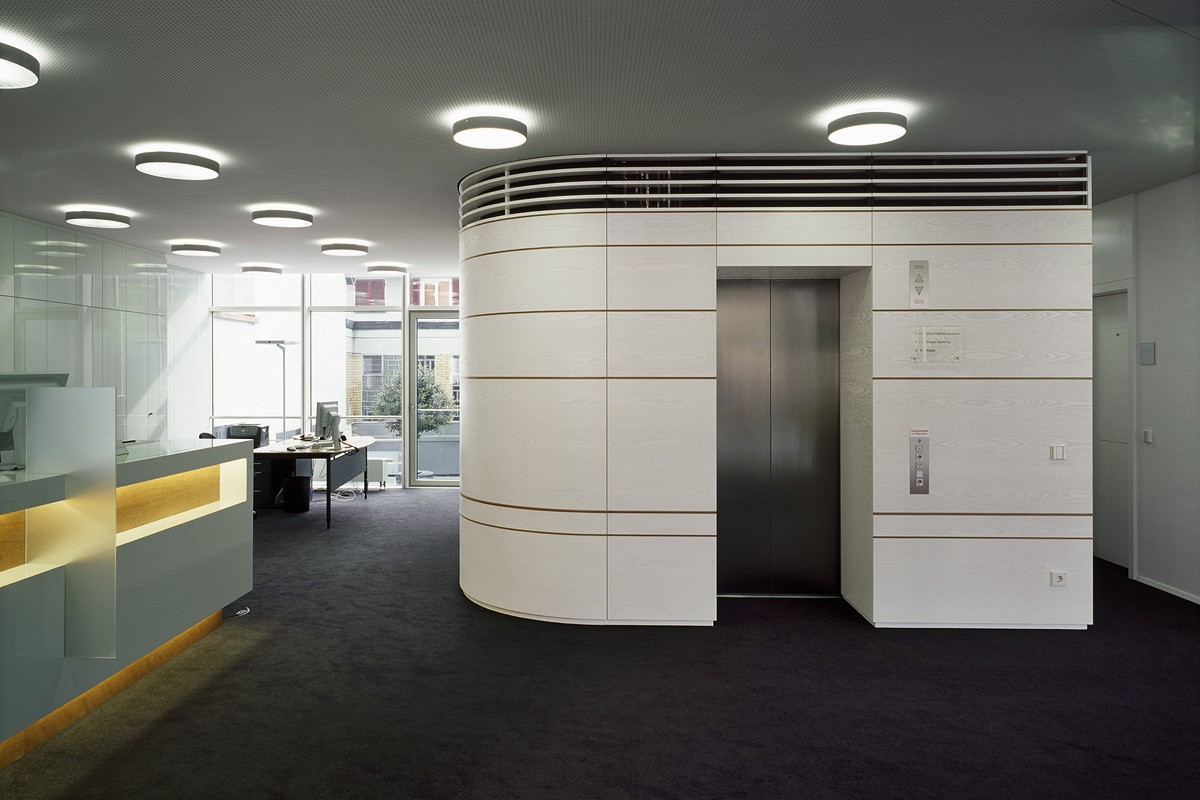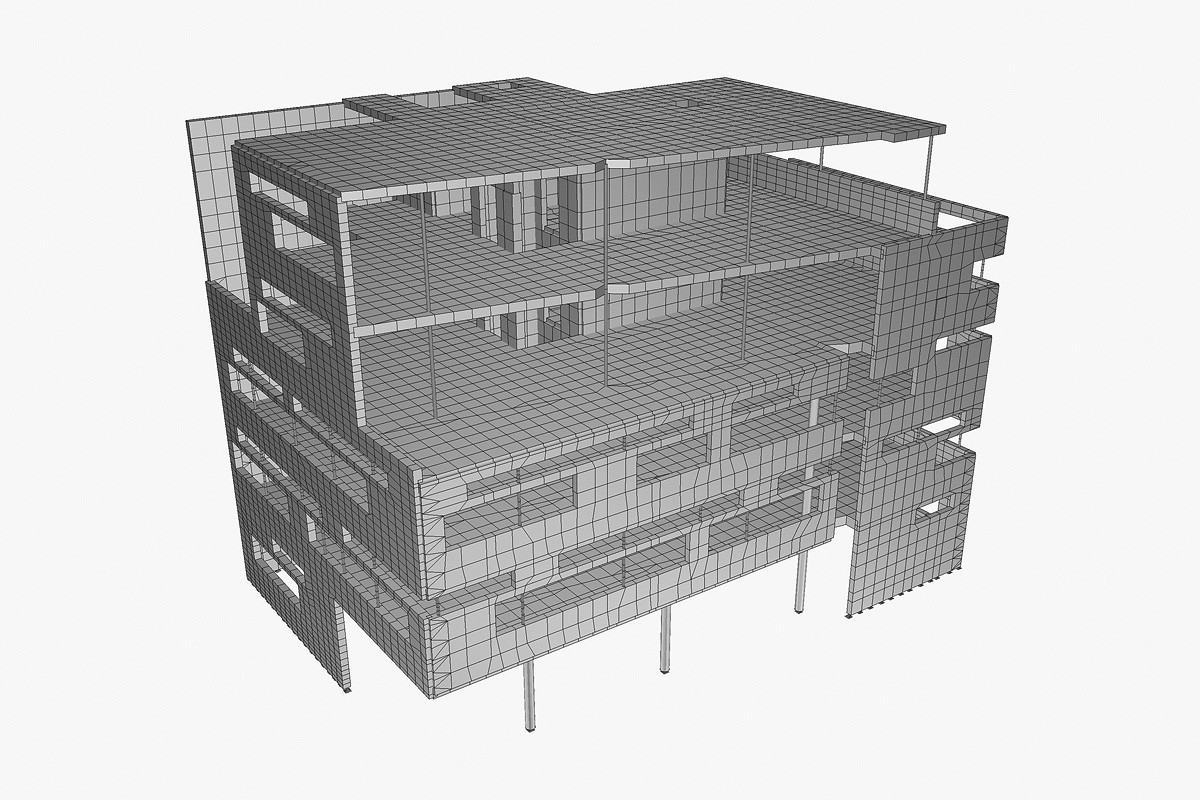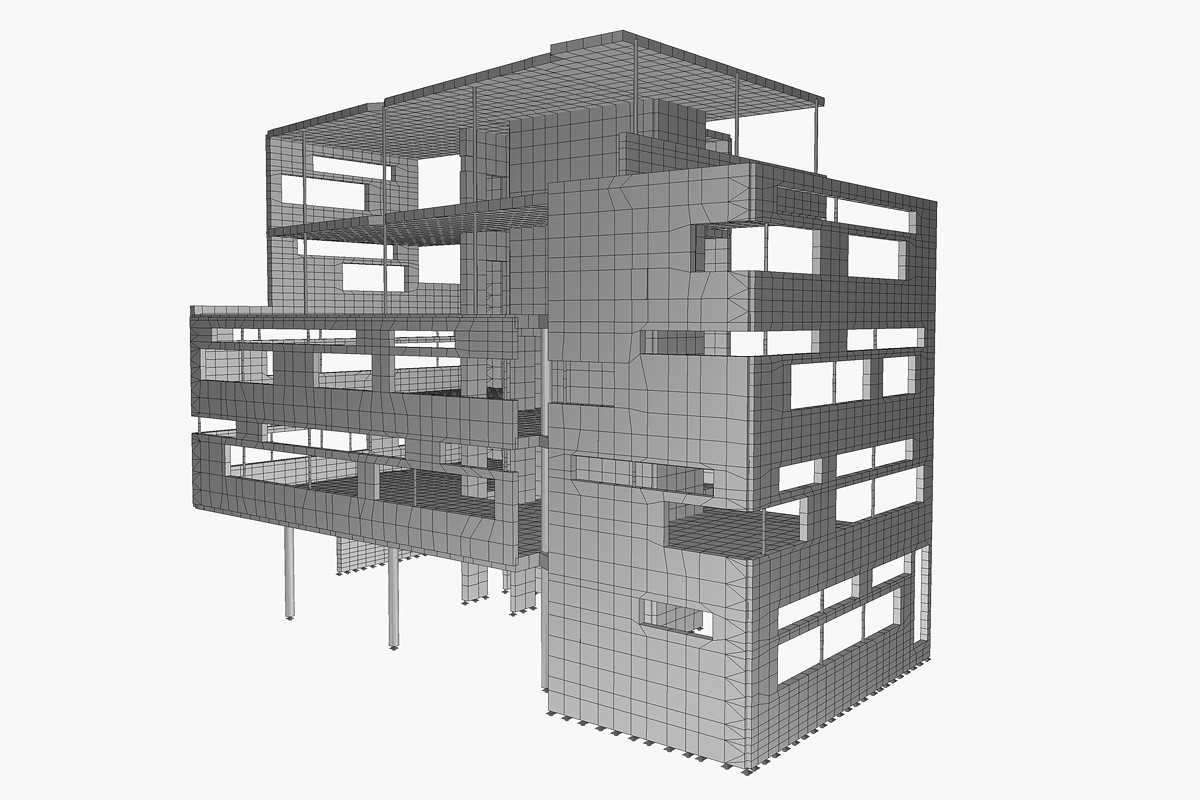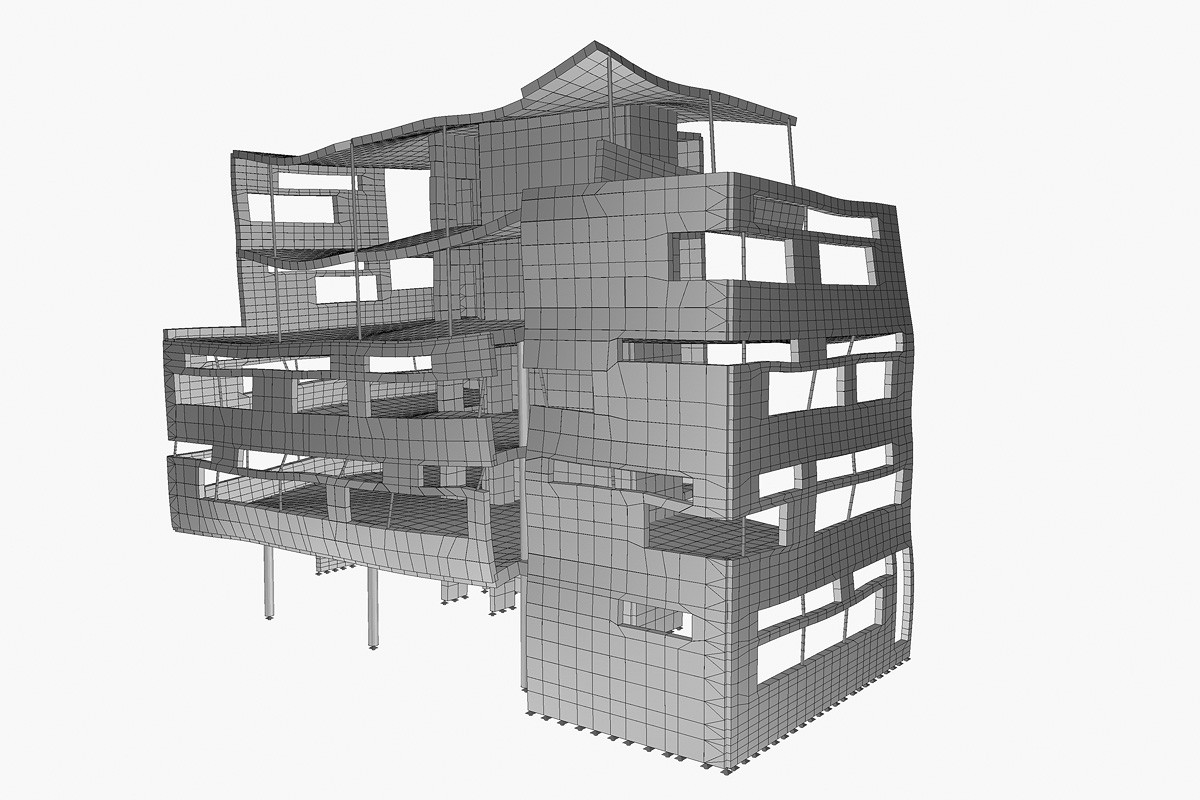 The new building for the LBBW responds to its prominent location in the centre of Böblingen with a distinctive architectural presence. For this purpose, the five-storey bank building takes full advantage of the available site at the corner of Poststraße and Marktstraße.
The design of the building height takes reference from the surroundings. Sections of the maximum buildable cubic volume were cut out, with the cutting edges establishing a dialogue with the neighbouring houses.Even the roof pitch of the building adjoining in the south was continued that way. Each cut-out area was fully glazed – a design measure that lends the building a lightweight appearance despite its size and compactness.
Natural stone was used for all the other façade surfaces. The slabs made of Crailsheim shell limestone thereby form the external layer of a rear-ventilated wall structure with a load-bearing layer built of in-situ concrete. The floor slabs were also cast in-situ.
Their loads can be transferred to the walls of lifts and staircases as well as to the exterior walls. Generous façade openings are a reason for the complexity of the structural system as well as the remarkable cantilevers on the first and second floor on the north side of the building: their load-bearing exterior wall is retained via the ground floor slab and the recessed columns.
In order to assess the load-bearing structure, the entire above-ground part of the building was treated as a spatial system. People working inside the bank building cannot comprehend the structural engineering challenge. The spatial qualities and the pleasant lighting conditions in the offices with room for 51 workstations are, however, clearly tangible. The openings are arranged so that daylight is in each case provided through two windows positioned above one another.
The shading of the lower main window prevents disturbing, direct sunlight at the workspace, whilst the room is still illuminated via the ribbon window positioned above.
Short Description
Year 2007
Location Boeblingen